Design
Traditional Stairways Off the Shelf
About manufactured stair parts, and how they are made.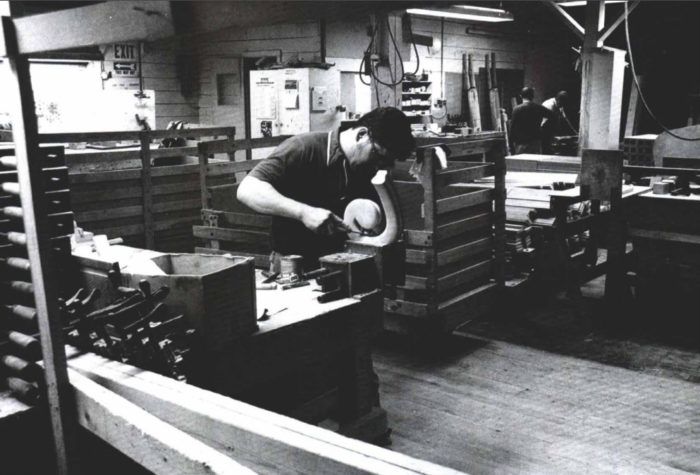 Synopsis: This is an excellent introduction to the many manufactured components that go into traditional stair rails. Not a step-by-step guide for installation, but a sort of expanded glossary of the components, how they are made and where they are used. The author includes a list of suppliers.
On the banks of the Fox River in Oshkosh, Wis., stands an old stone building with a Victorian staircase just inside the front door. It's a heavy stair, done in dark oak, with a balustrade of spindles ascending on the left, complemented by a raised-panel wainscot on the right. The box newel that anchors the balustrade is also made of raised panels and is topped off by a square cap with a graceful curving cross section. The newel cap isn't nailed to the post; if you lift up on it, it comes off easily. Underneath you'll find a small scrap of sandpaper with writing on the back. In a faded penciled scrawl it says: "Built by R. W. Maurice Jan. 18, 1897." Such is the nature of stair building and the pride it generates; people sign their work.
Stair building is the pinnacle of the carpenter's trade. It combines the mathematical complexity of roof framing with the exacting standards of furniture-quality finish work. Traditionally, the staircase is the dominant architectural feature inside a house.
From the end of World War II through the early 1970s, during the heyday of the rambling ranch-style house, the practice of stair building floundered, not only because the indiscriminate suburban sprawl encouraged one-story and split-level houses, but also because mass production and modern technology were streamlining construction techniques wherever possible and one result was that wrought iron became the material of choice for many stair railings. But rising land costs have meant a return to multi-story houses. Also, the current popularity of old house renovation has brought with it the need to restore and rebuild the stair work of 18th and 19th-century craftsmen. All of this has fueled a resurgence of interest in traditional stair building.
But the resurgence has been hamstrung by a lack of carpenters with an extensive knowledge of stair work. Without an experienced stair builder on his crew, a builder has two choices. He can either contract with a custom-stair outfit to build the stairway to specifications, or he can design the stairway around manufactured parts. In a future article, I'll write about custom stair builders, but here I'll deal with how and where off-the-shelf stair parts are manufactured and sold. To find out about these exotic-looking components, I visited some of the companies that make them.
Around the country, there are a handful of companies whose volume of sales qualifies them as major manufacturers of stair parts. I was able to visit three of them and tour their plants. I learned that these companies are highly competitive (at the distributor level), protective of their secrets and fiercely proud of their products. I also learned that, much to each other's chagrin, all three produce high-quality stair parts.
For more photos, drawings, and details, click the View PDF button below:
View PDF