Gang-Cutting Angled Clapboards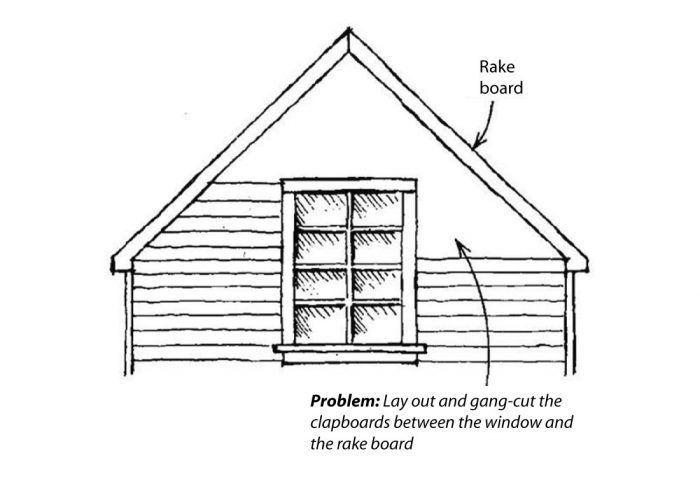 The next time you're cutting clapboards that run from a vertical window or sidewall to a rake board, try this trick. Cut the roof angle on one end of five clapboards (I stack them and cut them all at once with an 8-in. circular saw).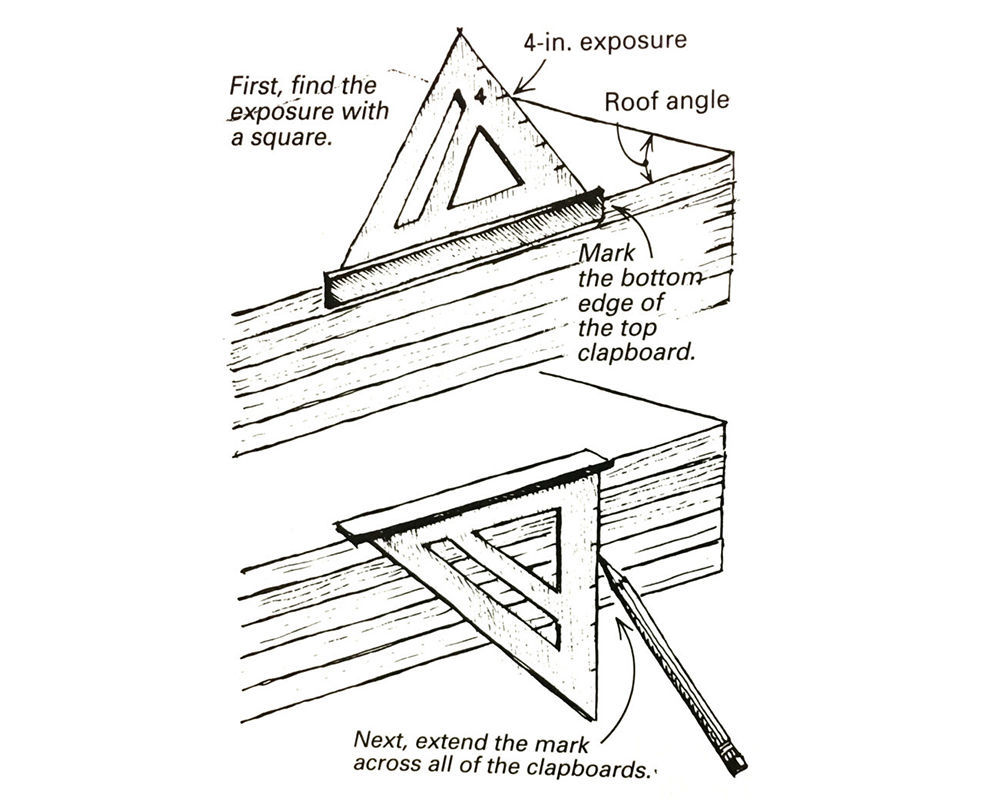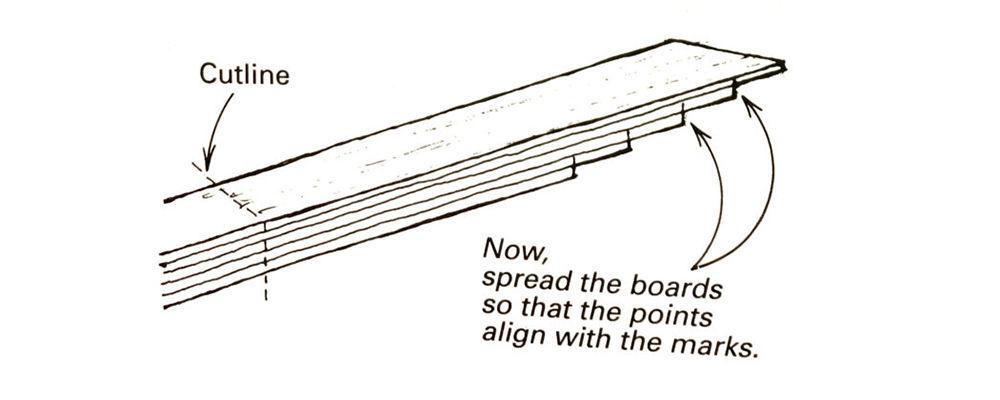 While the points of the clapboards are still lined up, slide a square along the bottom edge of the top clapboard. As shown in the drawing, align the exposure mark (in this case 4 in.) with the edge of the clapboard end. Now mark the edge of the clapboard, flip the square and extend the mark across all of the clapboards. Slide the boards so that the pointed ends line up with the marks above them, as shown in the drawing. Measure the first clapboard, and you're ready to make the cut (I suggest a 10-in. power miter saw for this). After about 15 clapboards, it's a good idea to remeasure because errors have a tendency to accumulate.
Randall Smith, Barrington, NH
Edited and Illustrated by Charles Miller
From Fine Homebuilding #89