How-To
Handling Big Sheets of Drywall
Longer sheets mean fewer seams and simpler taping and finishing.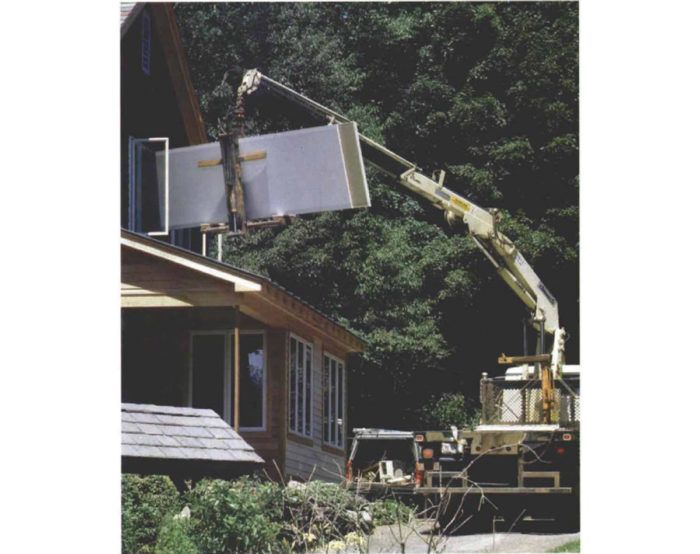 Synopsis: Sheets of gypsum drywall in standard 8-ft. lengths are relatively easy to handle, but longer sheets offer some advantages. This article, written by an experienced drywall contractor, explains why and offers tips for laying out walls and ceilings with big sheets and suggests ways to handle them. It includes a nifty trick for making butt joints disappear.
A short time ago, I had to install some drywall on the second floor of an 18th-century farmhouse. I was hoping to use 16-ft. sheets because the upstairs walls and ceilings were crooked and uneven. However, the only access to the upstairs was a steep, winding stairway. I could have squeezed 8-ft. sheets up the stairs. But the 8-footers wouldn't have spanned the imperfections in the walls, and I'd have been left with a lot of difficult seams to finish. The only way to get the longer panels to the second floor was through a large window in the finished master bedroom.
The clients were a bit skeptical of our dragging all that drywall through their bedroom and feared broken windows and dusty footprints all over the hardwood floors. But I carefully removed the window sash and covered the floor and furniture with plastic. Working with a crew of five, I had the truck unloaded in just over two hours. We carried the panels from the bedroom window through to the work area without a casualty. It probably sounds like a lot of trouble, but our efforts paid off. Using long sheets of drywall left me with a minimum number of seams, and the customer got the best possible job.
Most types of drywall are available in longer lengths
When most people think of drywall, they think of standard 4×8 panels that have been in use since drywall first became popular in the 1940s and '50s. But panels are available in lengths up to 16 ft. and in 54-in. widths for houses with 9-ft. ceilings. Also, drywall comes in a variety of special-use panels, including moisture-resistant, fire-resistant and abuse-resistant panels; flexible panels for curved applications; high-strength ceiling panels; and foil-backed panels. Each type is available in longer lengths.
Planning a drywall job involves more than selecting the right type of drywall and figuring out square footage. You also need to visualize how drywall will be applied in each area to estimate the panel lengths and how many of each length sheet the job requires. Then you have to make sure those materials are available when needed. Drywall suppliers don't always stock longer-length panels, so order them ahead of time.
As you calculate the size and the number of sheets you'll need, always try to eliminate unnecessary butt seams by using the longest panels possible. A butt seam is a joint created when two panel ends are joined together. 8-ft. lengths may be lighter and easier to handle (and are often cheaper), but resist the temptation to use them only. Using all 8-ft. panels creates more difficult-to-hide butt seams, which means more taping, not a favorite drywall task.
For more photos, drawings, and details, click the View PDF button below:
View PDF