Housewrap hammocks for insulation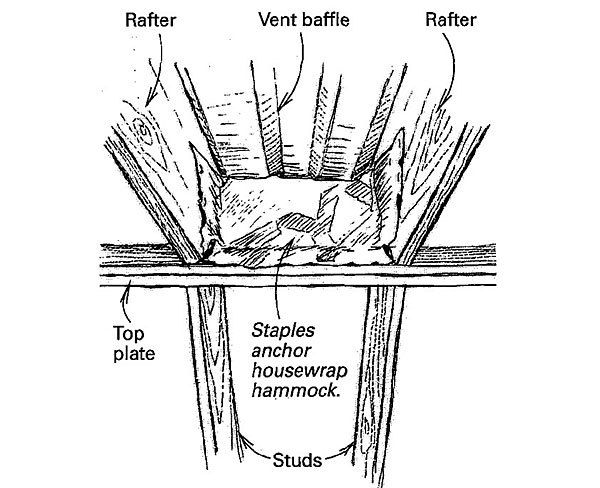 Here's a money-saving idea for insulating a cathedral ceiling. Although we're not required to put blocking between rafters along the plate line, we usually do so to keep the insulation from pushing down into the vented eave. On a recent job, we were short on 2x material. So I scrounged the housewrap scraps left over from our window cutouts and cut them into 10-in. by 30-in. strips for insulation supports.
As shown in the drawing, I folded the housewrap into a three-sided cradle and stapled the sides to the rafters and to the top plate. This setup created a sort of hammock to keep the insulation in place and took only a few seconds per rafter bay.
Bob Swinburne, Brattleboro, VT
Edited and Illustrated by Charles Miller
From Fine Homebuilding #106