Another way to remove sink cutouts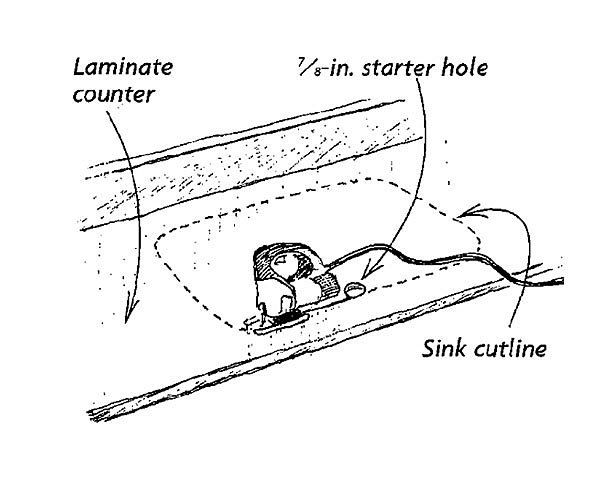 The tip Supporting a sink cutoutshows a method for lifting sink cutouts with a hammer. As a remodeler for the past 15 years, I've done my share of countertops and sink installations. I think my method is a little easier.
As shown in the drawing, I start my jigsaw cut from a 7/8-in. dia. starter hole. This hole is large enough for a finger hold. Next, I saw along the cutline until I've turned all the corners and I'm about three-quarters done with the cut. Now I insert coarse-thread drywall screws into the saw kerf at each corner. The screw threads wedge the cutout, keeping it from falling as I complete the cut. Then I remove two screws and lift up the cutout with the finger hold. I like this method because lifting the cutout with a hammer could conceivably cause a nick, and I have to worry about only one tool at a time.
Steve Bamberry, Westwood, MA