Tools & Materials
Finish Nailers Unplugged
Six tools let you unhook from the hose.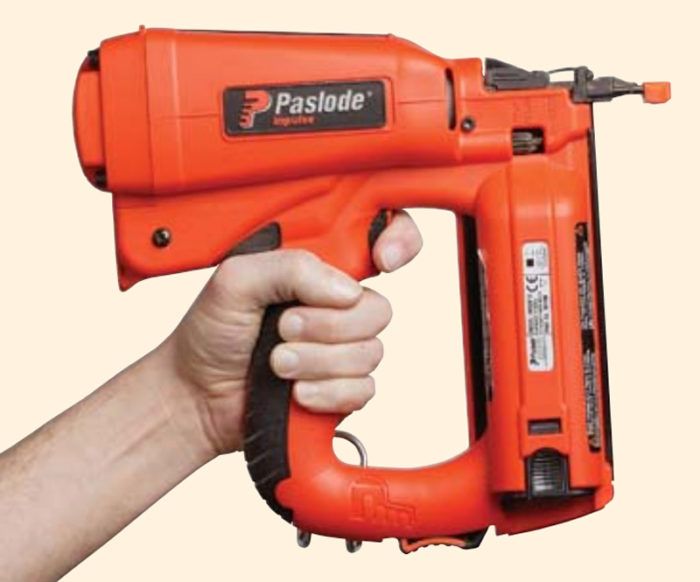 Synopsis: A professional trim carpenter reviews six cordless trim nailers, explaining how they work and evaluating the merits and faults of each one.
First it was drills, then cell phones. With the birth of new technologies, carpenters continue to cut the cord. Or the compressor hose, as the case may be with the six finish-nail guns made by Paslode, Porter-Cable and Senco—all of which have self-contained, onboard power supplies. The benefits are many: Heavy compressors and tangly hoses and extension cords can be left in the truck; or if you're buying your first nail gun, one of these tools will save you the expense of a hose and compressor.
While all three manufacturers arrive at the same hose-and-compressor-free solution to finish work, their power supplies are different. Paslode's guns are powered by a battery that sparks gas from a fuel cartridge; PorterCable's tool uses a battery to run a small onboard compressor; and Senco's tools rely on a battery-activated flywheel.
Nail-gun nails are classified by their wire gauge. Contrary to intuition, the larger the gauge number, the thinner the nail: An 18-ga. nail is smaller in diameter than a 16-ga. nail. In terms of their uses, thinner 18-ga. brads are suitable for smaller moldings and trim, while 15-ga. or 16-ga. nails work great for casework, baseboards and the like.
All the guns come with a carrying case, a charger and two batteries (except the PorterCable model, which comes with a single battery). And all carry a one-year limited warranty, which excepts O-rings, the internal rubber gaskets. And get this, if you buy a Senco tool, there's a real incentive to fill out the registration card: Senco's warranty has an addendum that says the company will replace any tool destroyed by an "act of God" provided they have your card on file and that you can document said flood, earthquake or hurricane. Try that with your cell phone.
For photos and in-depth breakdown of each finish-nail gun, click the View PDF button below.
View PDF