Design
Small House, Built Right
Think $50 per square foot and $50 a month for utilities are unattainable? Government-sponsored research proves otherwise.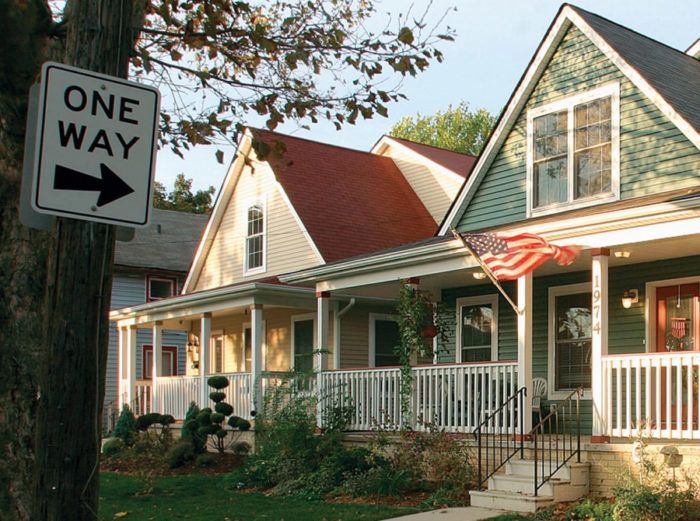 Synopsis: This house in Cleveland is part of the Building America program, whose goal is to build homes on a community scale that use less energy, are faster to build, cost less, and provide a healthful environment for their inhabitants. Photos, a floor plan, and a large cutaway drawing explain the details and results.
Many architects, builders, and consumers are in denial about the true cost of a house. Beyond the price tag, there are operating and maintenance costs. Indirectly, there are ecological and political costs.
The U.S. Department of Energy's Building America program uses a team-design strategy to identify trade-offs that make houses less expensive to build as well as less expensive to own. The homes that my firm designs and builds, such as the one featured here, are not only affordable but also feature materials and construction details that create healthful living conditions. And the benefits of a small house that's built right extend beyond the homeowner's checkbook.
Infill houses benefit family, community, and planet
An excellent way to reduce construction costs is to take advantage of existing sewer, water, electricity, and roads. Often overlooked, vacant lots or vacant houses can be diamonds in the rough, keeping property taxes low, cutting the commute, and providing a few more customers for the family-owned corner store. Because infill lots are a particular size and shape, they force compact design. You need to make the best use of the footprint you get. But utilizing infill lots isn't always easy.
Demolition of abandoned houses often involves dealing with toxic materials such as lead and asbestos, and disposing of these materials can be tricky in some cities. Also, existing soils may need to be stabilized before new foundations go in. The trade-off is generally worth it: Infill projects help to revitalize neighborhoods, at the same time reducing development pressure outside the city.
Look for design trade-offs
The key concept in our team-design strategy is finding trade-offs. We realize that a cube has six sides, and that the more time and money we spend on the outside of the cube, the less we'll spend on the equipment needed to condition the inside. Some of the trade offs we incorporate have a five-year payback (such as a more efficient water heater and furnace), so they're no brainers. Other trade offs are more qualitative than quantitative, like the living room's vaulted ceiling.
High-performance windows (and thoughtful placement of those windows) can decrease a house's cooling costs. Better insulation details can cut heating costs.
Another trade-off is in our siding choice. We strongly advocate what we call a vented siding assembly on exterior walls, which incorporates a drainage plane behind the siding. By providing an exterior escape route for water that gets behind the siding, we protect the wall assembly from moisture damage. Installing furring strips or a drainage mat behind wood or fiber-cement siding is one way to create a vented siding assembly. But for affordable housing, our siding choice is vinyl. Vinyl siding has a built-in drainage system. Low up-front cost, durability, and zero maintenance are other advantages. When installed well, vinyl can look very good.
For more photos and information on building small and durable, click the View PDF button below. 
View PDF