A Clever Beadboard-Wainscot Corner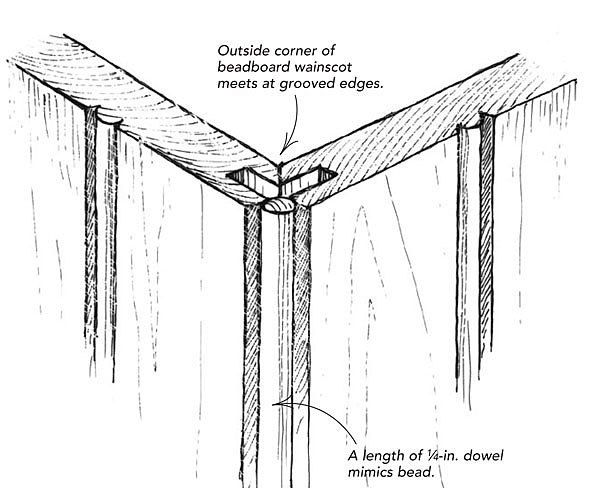 I enjoyed Rick Arnold's article "Beadboard Wainscot Made Easy" but found that one common tricky spot was not addressed: outside corners. The usual way to handle them seems to be to cut the tongue or groove off both sides and have a butt joint at the corner.
I wanted my beadboard to look like it seamlessly rounds the corner. The solution was to orient the tongue-and-groove boards at the corner so that they intersect with grooved edges on both sides. Then I used construction adhesive to fill the resulting gap with a 1/4-in.-dia. dowel, as shown in the drawing.
I used this technique nine years ago in my daughter's room, in a high-traffic area just inside the bedroom door. The paint has worn off in a couple of places where the dowel has been banged, but the bead has held up well.
—Elise Burgess, Westboro, MA
Edited and illustrated by Charles Miller
From Fine Homebuilding #176