Design
Scenes and Sight Lines
Composed vignettes and interior views distinguish a modest Portland bungalow.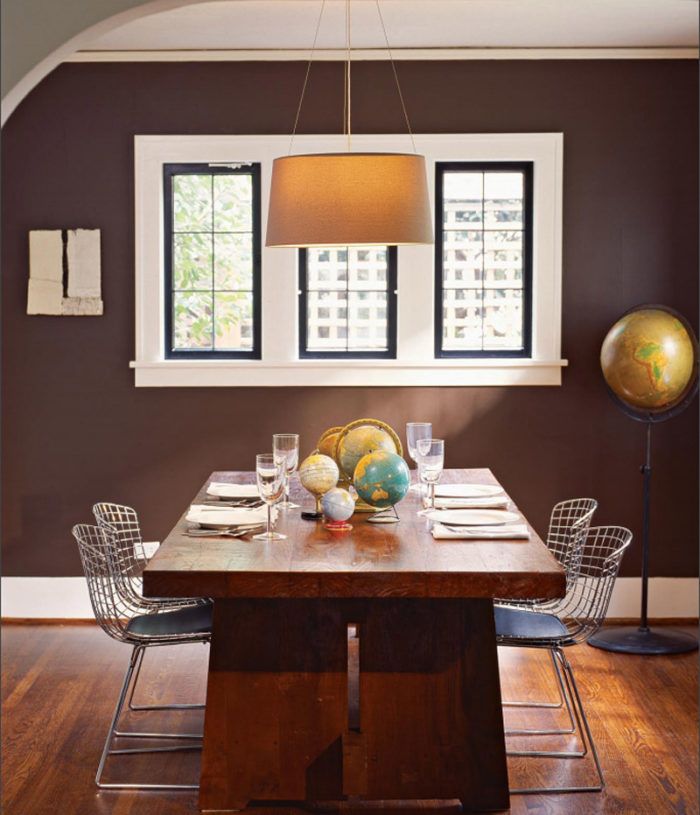 Synopsis: This is the story of how the owners of a modest 1926 bungalow remodeled their home by opening it up to the outside, composing thoughtful interior sight lines and displaying ever-changing artful arrangements starring their collection of contemporary art, mid-century modern collectibles, and whimsical artifacts.
Bryce Dugan's heart didn't exactly skip a beat the first time he saw the house—a 1920s bungalow burdened by '80s updates. He could tell it had been attractive in its day, but it wore its bad remodel like an ill-fitting, out-of-season suit. It had a pink and gray kitchen, tract-house trim, a burgundy-and-green-tiled bath, and it was squeezed onto a miniscule corner lot.
And yet, the house had some disarming features, among them a wonderful quality of light and an easy flow between small, well-defined rooms. Since Bryce wasn't looking for his dream home anyway (he'd moved to Portland for a job and was planning to stay only a short time), he decided the little bungalow would be fine, so he bought it. That was 10 years ago.
"As I spent more time in Portland, I grew to appreciate my neighborhood for its architecture, convenience, and community of neighbors," remembers Bryce. "My job required a lot of travel, and the house became a place I was always happy to come home to."
Designing with a shared aesthetic
By the time he met Charles Froelick in 1998, Bryce had made quite a few home improvements, mostly on the outside. Stone walls were built, courtyards established, trees and shrubs planted. He'd created an inviting landscape.
"Bryce and I have similar ideas about space, design, and living," says Charles. "My move into the home was logistically easy: I had art, Bryce had furniture." Thus began the partnership and design collaboration between two people who are, in Bryce's words, "driven by, inspired by, and employed in the business of aesthetics." Charles owns Froelick Gallery, a contemporary art gallery in Portland; Bryce is a visual presentation director at Nike and occasional interior designer.
"Bryce and I both compose spaces, everywhere, all the time. I don't know if that's a sickness," says Charles.
The first floor of the house is essentially a series of small rooms, so there are framed views through arches and doorways —punctuated by bold, period moldings—everywhere you look.
Using light, line, materials, texture, color—and of course, art—they have created carefully styled vignettes throughout the house. "It's all about the sight line," says Bryce.
The color palette is neutral, the furnishings contemporary. Even if its rooms are deliberately "staged," the use of natural materials, collectibles, and original art attests to the home's authenticity. The place is not a set; it's livable, comfortable, and warm. Bryce says if they had to give its style a name, it would be organic modernism.
"We love this little house," he says, "and we're always thinking of how it could change."
For more photos and details on this bungalow remodel, click the View PDF button below. 
View PDF