How-To
Deck Railings Grow Up
Stainless steel, vinyl, aluminum, and composites are now viable alternatives to wood.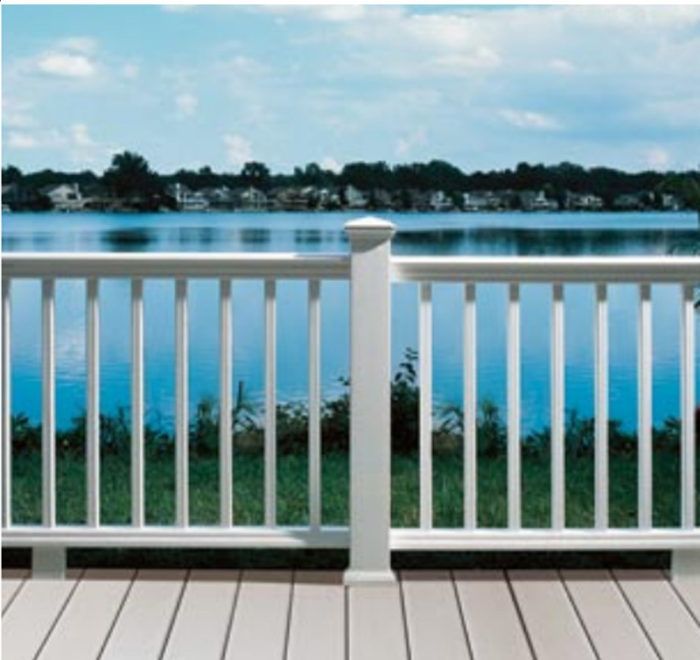 Trex started a stampede of new building materials in the 1990s with the introduction of an alternative decking made from wood flour and recycled plastic. Many other manufacturers since have introduced their own composites, and low-maintenance decking options have grown to include a variety of plastics and metal. Yet the development of matching railings lagged behind. Now that's changing, too.
Wood still accounts for as much as 80% of all residential deck railings. But a number of other choices offer the same advantages that are behind the steady rise of composite decking: resistance to insects and decay, weather hardiness, and the need for very little maintenance.
Of these low-maintenance options, wood/plastic composite railings make up a fast-growing category, but there's also aluminum-reinforced vinyl, stainless-steel cable, cellular polyvinyl chloride (PVC), molded polyurethane, and powdercoated metal. Even on the low end, wood alternatives are more expensive. PVC railings are often the most affordable, and they can be three or four times as expensive as a pressure-treated rail. At the other end of the scale, molded urethane can top $150 per running ft. for the heaviest, most elaborate styles.
Newer rail systems, however, are often easier and faster to install. At their most basic, lumberlike composite railings assemble the same way as the wood they are displacing. But producers have devised special clips, brackets, and templates to speed up the job. Some rail comes packaged in 6-ft. or 8-ft. ready-toassemble kits that manufacturers say can be installed in minutes per foot.
"The more consumers are getting educated to new railings … the more they want them," says Steve Scholl, a busy deck builder in the Detroit metro area. None of this will ever satisfy anyone who wants real wood, but to a generation with an increasing aversion to maintenance, it's very appealing.
CABLE RAIL LESS IS MORE
Cable rail is one railing alternative that doesn't look like wood. It's made from the same kind of wire and hardware used for sailboat rigging, and it won't block a milliondollar view.
Stainless-steel cable is typically 1⁄8 in. dia. for residential railings and heavier for commercial applications. The most common (and one of the strongest) is 1×19, made up of 19 individual strands of wire.
Cable railing is moderately expensive, starting at $65 to $75 per running ft. for an all-metal horizontal installation but about half of that cost when cable and fittings are combined with wood posts and top rails. Both surface-mounted and through-post cable terminations (below) are available; turnbuckles allow the cable to be tightened as needed. Keeping railing turns to a minimum will reduce hardware and installation costs.
For more detail and photos, click the View PDF button below.
View PDF