Tools & Materials
What's the Difference: Layout chalk
Why settle for what's left in your chalkline when a variety of colors await your discovery?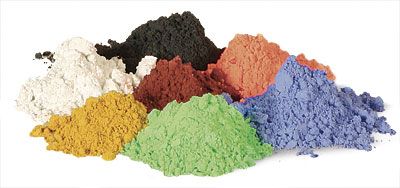 Layout chalk is one of the most underappreciated but frequently used tools on the job site. Without layout chalk, many building and remodeling jobs would be downright impossible or terribly time-consuming. The ability to snap a straight line of almost any length quickly and accurately is extremely useful. With the number of chalk colors on the market, you could snap a rainbow across a sheathed floor. Understanding each color's level of permanence and most appropriate usage will help you to decide which chalk is best for which material or task.
Chalk permanence
The amount of pigment added to the calcium carbonate that constitutes most layout chalk plays the largest role in its level of permanence. Longer-lasting colors contain higher ratios of pigment.
On bricks and stone
Choose a chalk based on color contrast because the porous nature of these materials accepts most colored chalk well.
Pricing
Cost doesn't vary much by chalk color. Expect to pay less than $6 for an 8-oz. bottle.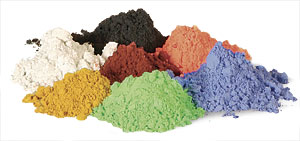 White
Permanence: Very low
Ideal use: On hardwoods and specialty materials that are to be left exposed or used in stain-grade applications.
Jet Black
Permanence: Very high
Ideal use: On hard, smooth concrete or metal surfaces where other chalks won't contrast as well, and won't hold as well, either.
Fluorescent Orange
Permanence: Moderate/low
Ideal use: To make correcting lines on most any type of layout, including framing or roofing lines.
Red
Permanence: High
Ideal use: On softwoodframing material, like pine and fir, that often is exposed to weather.
Blue
Permanence: Low
Ideal use: A general-application chalk that works on most all material. Its best use is on drywall, where morepermanent colors, like red, can bleed through paint that's applied later.
Green
Permanence: Moderate/low
Ideal use: Similar to yellow in that it's best used on dark material in conditions with low visibility.
Yellow
Permanence: Moderate/low
Ideal use: On roofing material and in other low-visibility applications where layout lines unable to fade or wash away will be unsightly once construction is complete.
Photos: Rob Yagid