Tools & Materials
Video Roundup: Testing 12-in Sliding Compound-Miter Saws
A carpenter reviews six of these big chopsaws and reveals the positive and negative attributes of each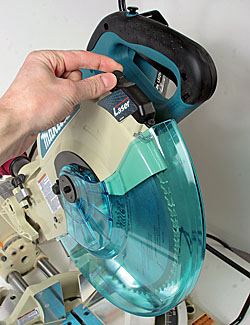 A 12-in. sliding compound miter saw is among the most versatile—and perhaps most expensive—power tool you'll keep in your shop or haul to a jobsite. In this series of video tool reviews, carpenter Kit Camp tests the newest models from Dewalt, Bosch, Makita, Hitachi, Ridgid, and Craftsman, and gives it to you straight: Some features are well-worth the money, while a few fall short of their promise.
Click on the manufacturer name to watch a video review of each saw:
Picking a "Best Overall" wasn't an easy task. To find out which of the saws came out on top, read Testing 12-in. Sliding Compound-Miter Saws from Fine Homebuilding issue #194 (April/May 2008), pp. 70-75.  
Photo by: Justin Fink