A Christmas Story
Great moments in building history: It takes a lot to tarnish a family holiday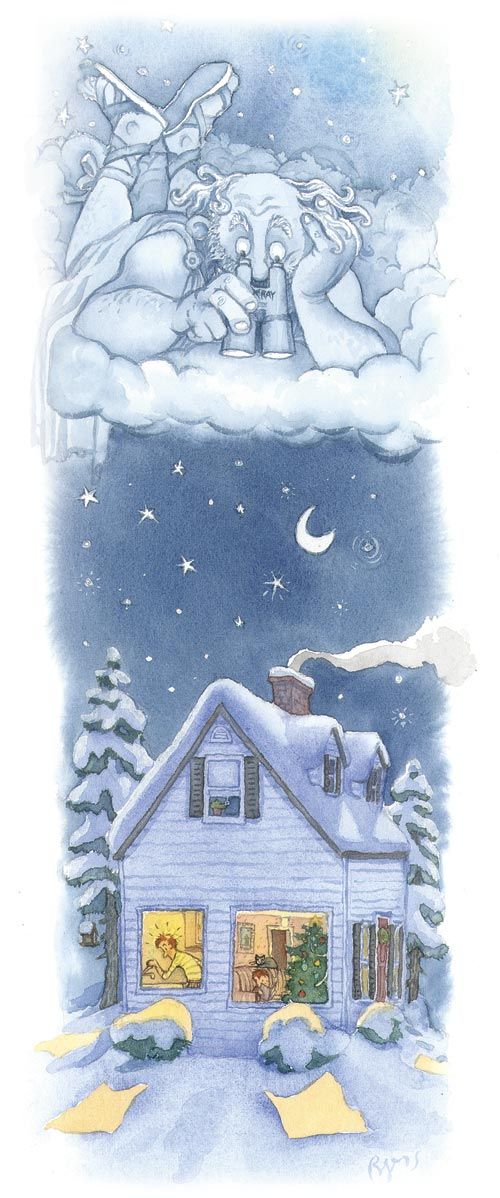 A while ago, I went through a pretty nasty divorce. My 5-year-old son, Ryan, was temporarily bouncing back and forth every week between home and his mother's place. Christmas looked pretty grim for us, but at the last minute, his mother agreed to let him come home on Christmas morning. So I got to have Christmas with Ryan, and you can bet I did it up full dress.
On the way home from where I picked him up, he pretended to fall asleep in the truck, and I had to carry him into the house, then tuck him into his bed. Then I went downstairs and turned on the Christmas-tree lights. After a minute, I went back upstairs and called softly, "Wake up, buddy. It's Christmas!" Ryan jumped out of bed, ran halfway down the stairs, and peeked around the stringer to see the tree, just as he'd done every Christmas since he could walk. We took a couple of hours to open the presents, and then I started cooking dinner.
I'd actually been cooking all week, so by Christmas day, I had only the duck and the side dishes left to do. While I cooked, Ryan played with his new toys and listened to carols on the stereo. Outside, the gray, drizzly rain silently turned into snow; it was as if Mother Nature had decided to bless us.
We ate ourselves almost immobile; then I had to wash the dishes. What's a Dad for, after all? But when I turned the faucet, all I got was a sigh and a sputter. Eight o'clock, Christmas night: Which of the gods, I wondered as I dashed downstairs, was that much in need of a belly laugh?
The water pump was smoking hot, and it clunked noisily to a stop when I turned it off. Ryan ran into his playroom and got his own box of tools. He buckled on his little carpenter's pouch and looked up at me with total confidence.
But I didn't know why the pump had lost prime. I unscrewed an access plug for a start, but there was no hole, just a solid black surface. Had I opened a blind plug by mistake? I probed gently, and suddenly that black surface fractured and punched through. Black rust! When I stuck my finger inside and dug a bit, chunks of rust broke away and crumbled into mud.
I removed the jet housing and started scraping. But I was still puzzled: All my fittings are brass. I never use galvanized.
We worked on it awhile, then went upstairs to eat dessert. We sat down together in the easy chair by the woodstove and read A Visit From Saint Nicholas. Then I took Ryan up to bed.
Back in the laundry room, I dug out the last of the rust, then went to prime the pump. That's when I noticed the galvanized nipple, hidden by its wrapping of Teflon tape. Suddenly I remembered having made a mental note to replace it with a brass one—nine years ago, when I'd installed that pump late one night.
By midnight, the dishes were all washed and sitting in the dish drainer; I'd deal with the mess in the basement the next day.
In the morning, we mopped up and rinsed out the filthy rags, then tossed them into the washing machine. I figured I might as well use up some old liquid detergent I'd found under the sink, so I poured in a cup. Seemed a bit thick, I thought. Probably had been sitting there for years.
Then I looked carefully at the bottle. DISHwashing liquid. Oops.
When the washer hit the rinse cycle, suds poured out of the machine. I had to use the shop vacuum to suck up the mountains of foam while Ryan watched from the playroom, laughing as only a 5-year-old can laugh.
Drawing by: Jackie Rogers