Six Proven Ways to Build Energy-Smart Walls
Whether you build new homes or remodel, these alternative framing techniques will allow you to reach R-40 or better.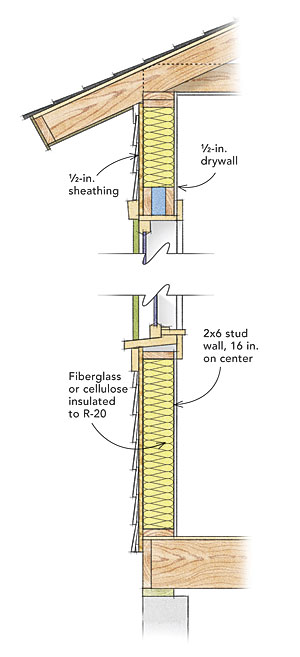 WOULD YOU RATHER HAVE THE STANDARD R-20 WALL? Code-minimum walls are framed and insulated conventionally, and are prone to air leaks and thermal bridging. The 2009 IRC requires that a residential structure in a heating climate (zone 5) must have the following R-values: Windows: R-2.8 Slab: R-10 Basement walls: R-10 Wood-frame walls: R-20 Roof: R-38
YOU CAN SAVE ENERGY WITH R-40 Progressive builders and designers have redefined what it means to build an efficient envelope: Windows: R-5 Slab: R-10 Basement walls: R-20 Wood-frame walls: R-40 Roof: R-60
If we look even a mere 20 years into the future, we'll see a very different world. For one thing, fossil-fuel-based energy will be much less abundant and much more expensive as we become independent of foreign oil. Eventually, we will be living in a world without oil. But the places we live in last a lot longer than 20 years, so we should start…
Start your 14-day FREE trial to access this story.