Tools & Materials
Hilti SFH18-A hammer drill driver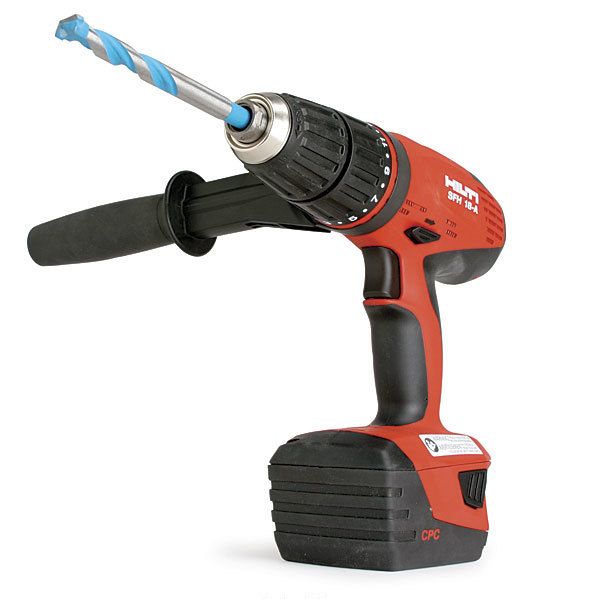 After our full review of 18v Li-ion hammer drill-drivers (FHB #20), several readers wrote in to let me know that I had forgotten to include the Hilti model in the roundup. Hoping that the old adage "Better late than never" applies to the situation, I recently spent some time with the SFH18-A, putting it through the same testing sequence as the other contenders in our review.
Although the internal components of the drill operated as smoothly as a Swiss watch, I had a few problems with the uncomfortable plastic chuck and the lack of lights or provisions for a belt hook and bit storage. The SFH18-A is similar to the DeWalt DCD970 in that it has three speed settings and positioning the switch in the middle setting is difficult. Unlike the DeWalt, though, all three settings have clear differences. The highest speed offers impressively smooth performance for drilling. That said, at 444 in.-lb. of torque, this drill had a lower rating than any of the drills in our review, which may lead to problems with drilling large-diameter holes or sinking large lags.
Similar to the two Milwaukee models, the Hilti includes an LED gauge on the battery pack. I don't trust the readings, though. One minute the gauge showed three bars of charge, then a minute later it displayed four bars. For me, the large size, slightly higher-than-average weight (6.4 lb.), and relatively high price keep this tool from being a top competitor in this category.