Tools & Materials
Slow Set vs. Quick Set Epoxy
What's the Difference: Learn how to select the right epoxy for your application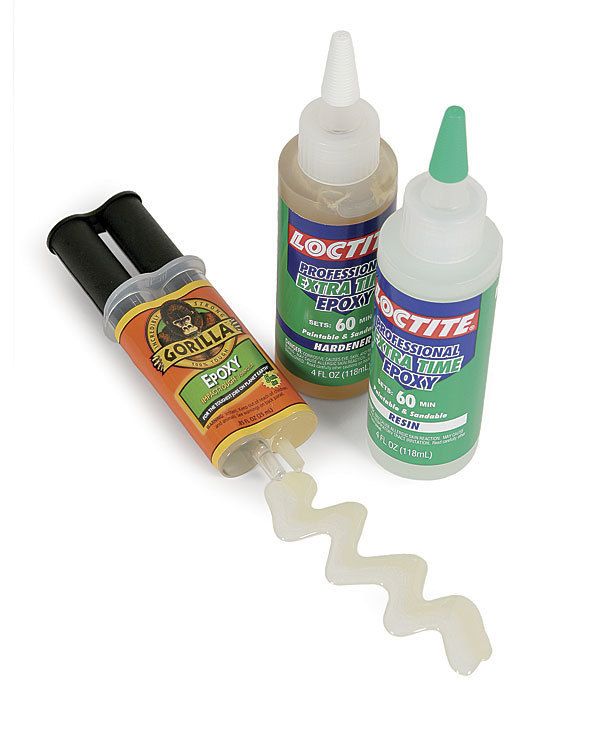 For homebuilders, two-part epoxy is a good product for repairing, filling, or sealing anything that might contact moisture, such as a broken window sash, or rotten deck boards or thresholds. Many people consider the working time of epoxy and look no further, but there are a few other attributes worth knowing.
Strength varies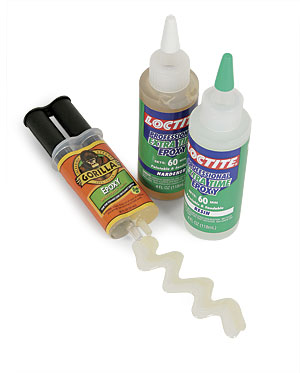 Slow-set epoxy is typically stronger than quick-set epoxy, though not by much. For example, Devcon's 1 Minute Epoxy can withstand up to 1600 psi when bonded to steel, while its slower-setting 2 Ton Clear Epoxy stands up to 2250 psi. Strength also varies from one manufacturer to another. Devcon's standard 5 Minute Epoxy tests at 1900 psi on steel, while Gorilla Glue's five-minute version tests at 2600 psi. You can get away with a quick-setting epoxy for basic repairs, but when strength is critical, read product information carefully. Also, don't waste your time looking for wood-to-wood strength ratings. They're difficult to test because wood often fails before the epoxied joint.
Use the right epoxy for the right application
Most quick-set epoxies are water resistant, but slow-set versions are generally waterproof. This makes slow-set epoxy great for marine or other extremely wet applications.
Quick-set epoxies are most popular in cold conditions because they typically contain a mercaptan hardener, which allows for a faster, more thorough cure in cold weather. Quick-set epoxies are also a better choice for unclamped joints, whereas slow-set epoxies are strongest when compressed into a thin glueline.
Whether quick- or slowset, epoxies do not reach full strength for hours—usually 24 or more.