Tools & Materials
DecoRiser
Cost: $39 to $45 per riser board; $19 per light box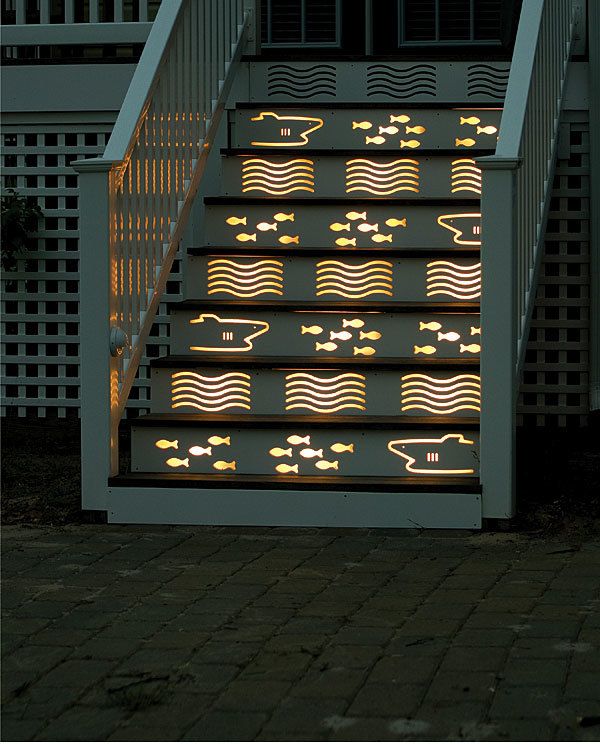 Backyard America has combined safety with design in the DecoRiser, an incised riser board with one or more light units attached to the back. Diffused light shines through the cutouts. The risers are available in eight patterns but can be ordered with custom-designed cutouts. They are lit with low-voltage lights, which don't require an electrician to install them in most locations.
The standard DecoRiser is available in widths suitable for 3-ft.-and 4-ft.-wide stairs with three or four stringers and installs the same as a standard riser board, employing the same fasteners used to secure the decking. The standard material is Azek trim board, but the risers can be custom ordered in just about any wood, plastic, or composite material suitable for use as a stair riser. DecoRisers also can be custom-ordered up to 18 ft. long and for curved stairs.
DecoRiser's Xeon lamps have an average 10,000-hour life, meaning replacement should be necessary only every few years. The risers can be unscrewed from the stair stringers for bulb replacement if the stairs are not accessible from the back.