Tools & Materials
Silca Grate
Cost: $8 per sq. ft.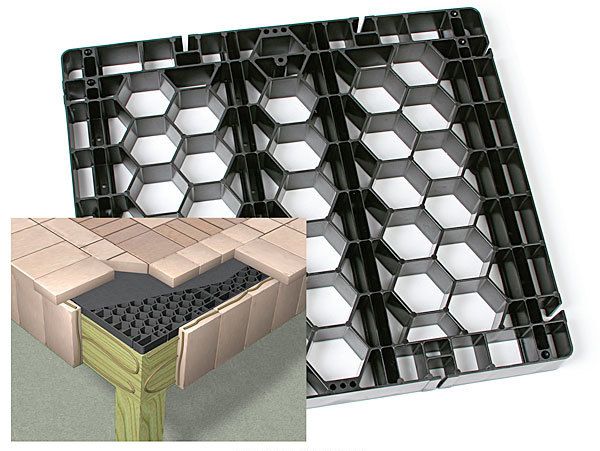 The usual debate about wood versus composite material as a decking surface leaves out a third—though admittedly less common—category: paving stones. Sare Plastics, the maker of Silca System, is doing what it can to change that. The system consists of the Silca Grate, a 16-in. by 18-in. honeycombed grid made of 1-1/2-in.-thick engineered polymer that is screwed to the top of deck joists to create a lightweight yet strong base for natural stone, brick, slate, or pavers. According to the company, the grids' hexagonal matrix offers support every 2 in. in all directions—more than the lumber in a traditional deck—which meets or exceeds both residential and commercial building codes.
The grids can be used with the company's Silca Stone, a lightweight paver, or Silca Tile, a light-weight 12-in. by 12-in. tile, as well as traditional tiles or paving stones.
Grates can be trimmed with a circular saw or reciprocating saw. According to the manufacturer, the grid plastic is UV-stable and is suitable for use in all climates.