Tools & Materials
Lightwaver Laser Panels
Cost: $78 and up for stock products; custom products must be quoted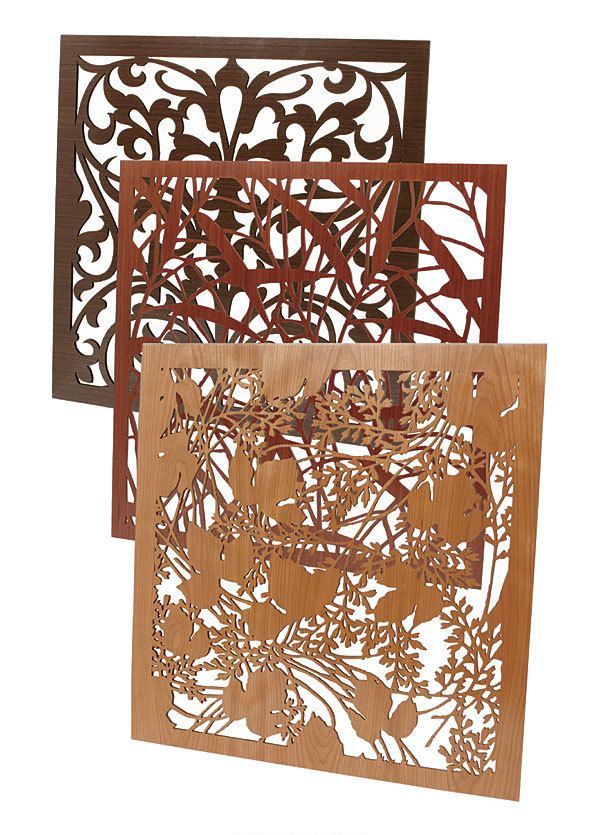 When your project's architectural details lean toward finely detailed fretwork, it's time to give the folks at Lightwave Laser a call. The Santa Rosa, Calif.-based company specializes in laser-cut designs in wood, paper, and acrylic. Lightwave Laser manufactures stock products, such as lamps and floor screens, as well as custom wood panels for use in interior details and furniture.
The customizable wood panels are available in 24 standard patterns that can be modified in height, line thickness, shape, and size. Custom designs also can be created. Panels can be used for window coverings, return-air registers, room dividers, furniture components, privacy screens, and design elements directly mounted to walls, ceilings, or archways.
The wood products have an MDF core and one of four veneer finishes: cherry, maple, wenge, and mahogany (the wenge and mahogany finishes are made from more sustainable basswood and ayous wood that mimic the tropical species). The MDF core is formaldehyde-free, certified by the Forest Stewardship Council, and madefrom 100% recycled wood fiber. The finish is a UV-resistant, VOC-free clear coat.