UPDATE: Winners Chosen in our 'Toward a Zero Energy Home' Book Givaway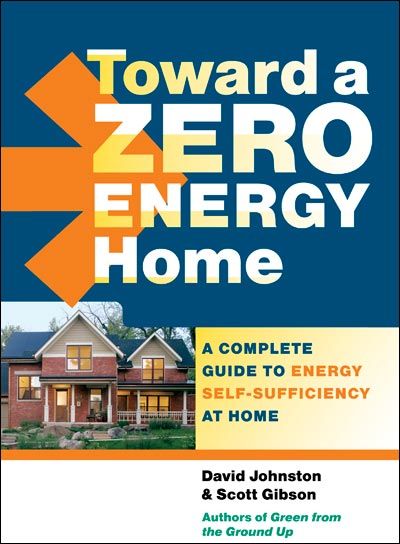 A complete guide to energy self-sufficiency at home.
By David Johnston & Scott Gibson
Wow! We had such a great response to this contest that we decided to give away 3 copies of the book Toward a Zero Energy Home.
About the book:
A Zero Energy Home (ZEH) — a home that produces as much energy as it consumes — is an idea whose time has come! Authors David Johnston and Scott Gibson explore the design and construction of self-sufficient houses from start to finish.

They make the case for a ZEH; cite climate and geographic challenges; describe exactly how to go about building an energy-efficient home; and feature ten houses that were built for zero energy living. With unequaled knowledge and a passion for the subject, the authors walk readers through the process of building and living in a truly efficient home.
You can also read the first chapter here.
The 3 randomly chosen winners are:
jem4752
eguinn123
AdrienneBurt
Please come back after you've read the book and tell us how you liked it.
Join the conversation on Twitter…
<!– // –>