How-To
Recovery Remodeling
20 practical improvements that will pay off—personally and financially—when the market bounces back.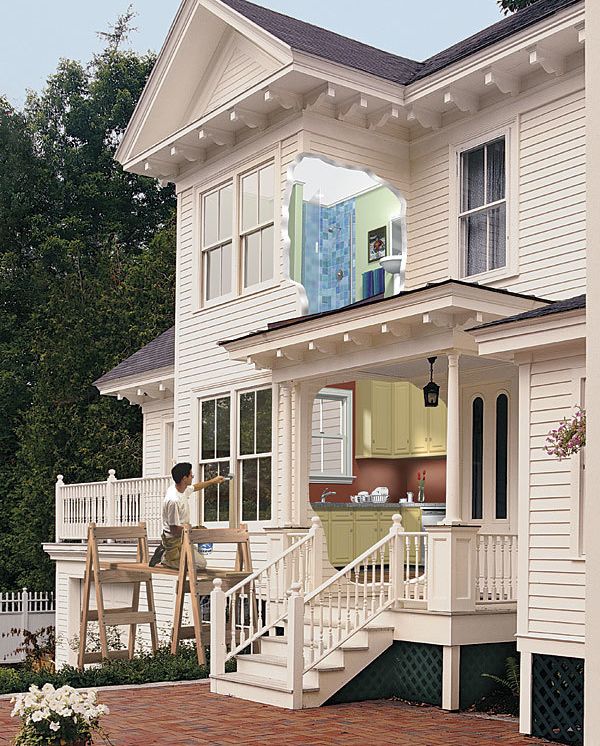 Synopsis: As the economy starts to recover from its great recession, many homeowners are considering whether to improve their homes to sell them or to enjoy a better quality of life in them. Builder Fernando Pagés Ruiz provides his advice on what homeowners should do to maximize their spending dollars in either situation. Consider these 20 tips when you're looking at your house and wondering what it will take to make it sell or what you might like to do to enjoy the house more.
The advice includes energy and entryway upgrades, improved lighting, cabinet improvements, bathroom upgrades, appliance repairs, better landscaping, siding upgrades, laminate flooring, and more.
---
I have spent the better part of my 30-year construction career focused on achieving high-end looks with pocket change. Even in these challenging times, my homes continue to sell because they offer more and cost less.
From a penny-pincher's perspective, a recession is nothing new. Responsible builders always have tried to balance construction cost, quality, and value. What has changed in response to this great recession runs deeper than simple economics. Many of us have been forced to rethink our lives.
Sharp economic slumps create lasting social effects. Consider the conservative generation that survived the Great Depression. Cautious attitudes about debt and spending persisted well into the early 1960s. What does this mean for you and your home today? That depends. If you're planning to stay in your house, you may wonder what home improvements are prudent now considering the changes in the market. If you want to sell your house in these uncertain times, you're likely to be focused on improvements that will ensure a quick, profitable sale. Under both circumstances, a lot has changed.
Avoid additions, and don't sweat labels
According to a recent national Association of Home Builders study, 95% of homes built in the next year will be smaller and less expensive. Consumer focus has shifted from ever-growing footprints and luxury amenities to smaller homes and more practical improvements that enhance comfort and energy efficiency.
In real-estate terms, this means that a family looking to buy or remodel may be more focused on the things that make each family member feel comfortable at home.
By and large, the pressure to expand has eased because the demands on a house have become more focused. This should dictate whether an addition is the right decision. I recommend never (or almost never) adding on. Remodeling an existing space is always more economical than adding on, and I have rarely run into situations where space constraints could not be addressed by moving walls around.
For example, by eliminating some bedrooms, reclaimed space may allow for larger entertaining, cooking, and living areas without increasing a house's overall footprint. Steal floor space from a den or dining room to create a bigger multipurpose living area, or take a chunk from an adjacent bedroom closet to create a more comfortable master suite. Don't worry about the number of rooms, or even labeling the floor plan. Nowadays, the only rooms that count are the bedroom, a bath, and a great room. Where's the kitchen, you ask? In the great room, according to home-design and building consultant Lita Dirks of Lita Dirks & Co.
"Today's buyers want a great room for kitchen, dining, library, office, living room, den, hobby, and then a bedroom and bath. A small odd room is always a good thing; it's one person's nursery, another's meditation room, another's office, and a guest room," says Dirks.
In other words, focus on making your home better along existing lines and working with what you've got.
For more photos and details on how to maximize your profit by selling or remodeling, click the View PDF button below. 
View PDF