Housing Recovery: Are We There Yet?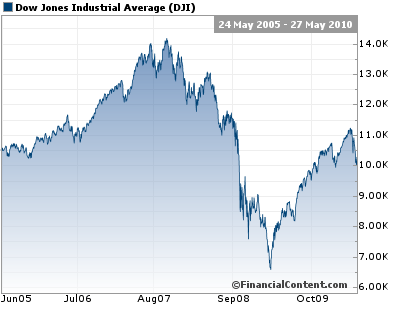 Compared to a year ago, many economic indicators are up: the stock market, even taking its recent 'fat-finger' plunge into account, has recovered substantially. According to NAHB's Eye on the Economy, home sales are up, prices are up, housing starts are up, and inflation is flat.
Anecdotally, builders I speak with are seeing things perk up as well. I was at NAHB's National Green Building Conference in Raleigh North Carolina last week and all of the builders I spoke with had similar tales: doing fewer remodel projects as a way to get by and more nerw homes.Most said that margins are still very thin, but sales are unequivocally up.
Some of the new houses are custom, and some are spec. One builder I talked with was beginning a handful of high-end spec homes. Remodelers I talked with, like Michael Strong, were genuinely optimistic about business: things are going very well in Houston for Brothers Strong.
In preparation for some video shoots, one of my colleagues, Rob Wotzak, forwarded to me an email from a builder in Massachusetts: the builder listed five or six upcoming projects both new construction and substantial retrofits. This may be a biased slice of the building market because the builders I spoke with were at a green building conference — Brothers Strong specializes in green remodeling and LEED-H houses, and the Massachusetts builder has deep energy retrofits and super-insulated homes on this docket.
What is your experience out there in the rest of North America, are we there yet?
Vote in the poll, and comment below telling us where you live and what the business is doing.
<br /> <a href="http://answers.polldaddy.com/poll/3062215/" mce_href="http://answers.polldaddy.com/poll/3062215/">Is The Housing Market Turning Around?</a><span style="font-size:9px;" mce_style="font-size:9px;"><a href="http://polldaddy.com/features-surveys/" mce_href="http://polldaddy.com/features-surveys/">online survey</a></span><br />