Does Rigid Foam Insulation Trap Moisture in the Walls?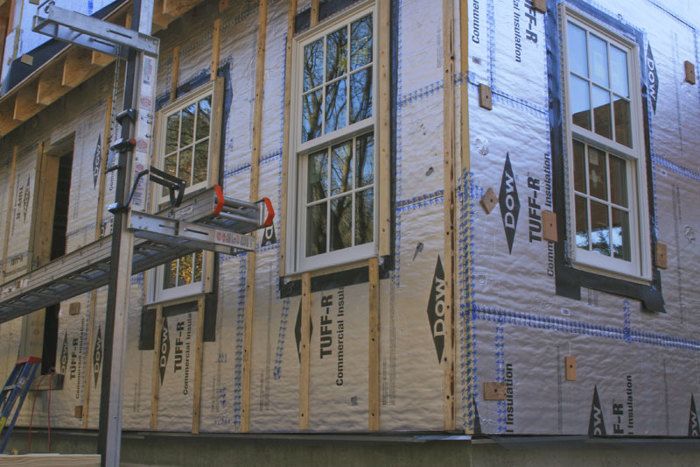 More insulation demands better moisture management

More builders than ever are adding a layer of rigid foam insulation to outside walls to cut heat losses. While the extra insulation reduces thermal bridging and boosts wall R-values it also increases the potential for moisture problems. Given enough thickness, all types of rigid foam board become vapor retarders, making it harder for moisture that gets into wall cavities to dry out.
In this week's Q&A Spotlight from Green Building Advisor, we tackle the question of whether exterior insulation causes more harm than good. Does it trap moisture and cause rot?
Even traditional building methods rely on science
Given the potential down side, some builders argue against the practice altogether. Builders who use exterior insulation, however, seem to have science on their side. It's understandable that people get frustrated by the endless number of building techniques and materials to choose from these days, but the fact of the matter is that the basic principles of how heat, air, and water move through a building are the same no matter what you build with.
With careful attention to detail, inside and out, exterior foam insulation should do exactly what it's supposed to. It comes down to looking at the shell of a home as a system, where the insulation, airsealing, moisture barrier, flashing, and siding are matched to perform in a safe and predictable way.
Read this week's Green Building Advisor Q&A Spotlight to learn more about exterior rigid insulation.