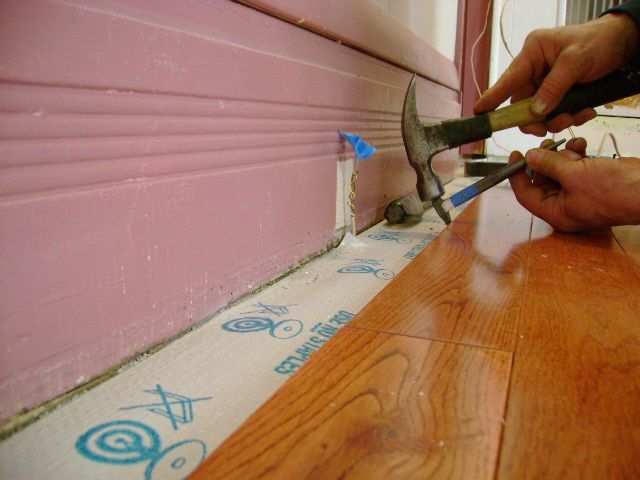 This review was emailed to me by a long-time Fine Homebuilding tipster Don Mathis:
Any old fool can drive nails under good conditions, but in hard to reach places (like hardwood tongue & groove flooring close to the wall) this is just the tool you need. This Japanese Nailset from Lee Valley Tools enables you to easily keep going with hidden nails even after you can't get the brad gun in position.
Anything goes when you don't have the right tool. I had settled on using a medium flat bar for this problem. I realized how awkward that was when I got the Japanese nailset in my hand. It has just the right feel and balance to make it fun. (I pre-wax and pre-drill, just to make it more fun), and is sturdy and accurate enough to set the nails completely.
After shipping, the tool was about 15$. Seems like a lot for a nailset, but you'll quickly forget the price when you need it.