Vapor Barriers Are a Good Thing, Right?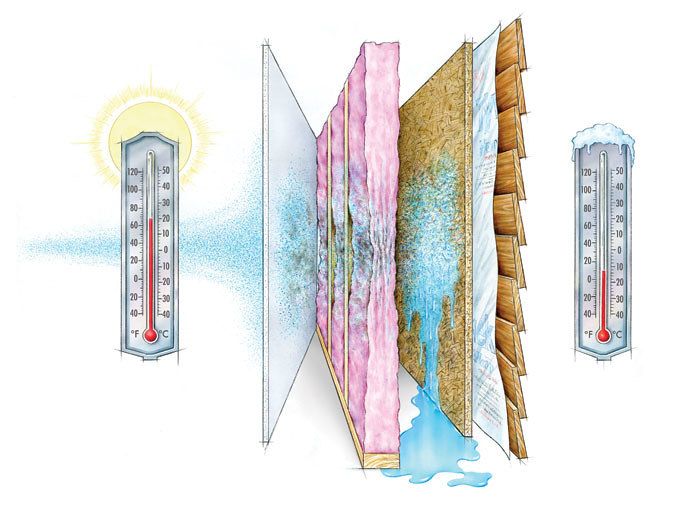 Builders once routinely stapled up sheets of polyethylene plastic on interior walls before the drywall went up to stop the flow of moisture-laden air into exterior walls. With moisture stopped in its tracks, condensation and resulting water damage could be prevented.
Or so the theory went.
More recently, building scientists have questioned this once common practice. Water intrusion from both the inside and outside is more or less guaranteed over the life of a building, and the question becomes whether a layer of poly traps moisture inside walls where it can lead to mold and rot or helps to keep it out in the first place.
That's the subject of this week's Q&A Spotlight. With a house in upstate New York, the writer describes a wall assembly that includes both a layer of rigid foam insulation on the outside, and a layer of poly on the inside. Is this wise?
Find out what the crowd (and building science expert Peter Yost) have to say about it at Green Building Advisor
Further Resources:
How moisture moves through building materials
Beyond OSB: Wall shetathings that multitask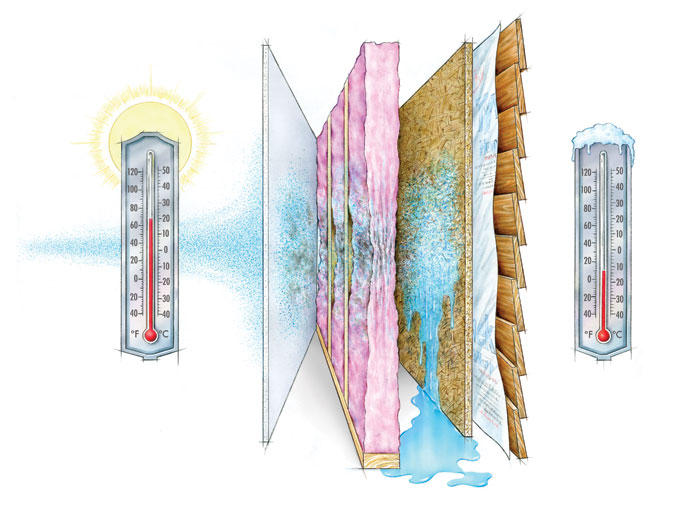 Where moisture comes from: Water vapor can be forced into wall assemblies from the warm side of the house. When it reaches a surface whose temperature is below the dew point, condensation occurs.