Should Builders Accept Credit Cards?
Processing fees, fine print, branding, and that competitive edge.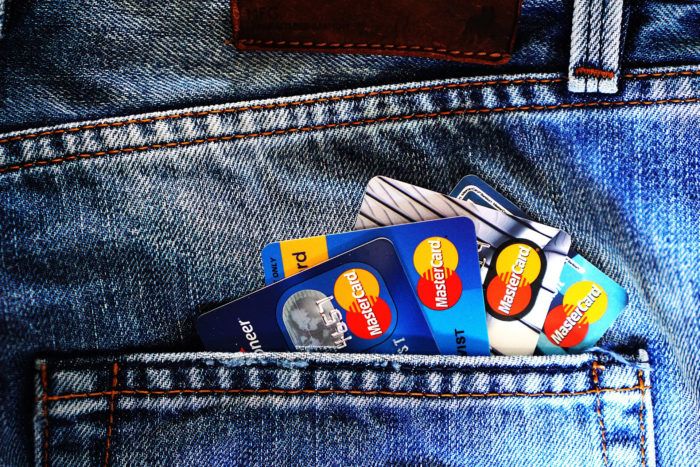 Breaktime contributor 'TrimLogic' owns a trim carpentry business in Chicago and recently took advantage of a banking service that allows his customers to pay by credit card. At the time, it seemed like a good way of gaining a competitive edge. Now he's wondering what he's gotten himself into.
Does this sound like a good plan? he asks in a Breaktime Business post, or are there hidden risks?
It works in the retail world

TrimLogic uses an online terminal to handle the charges, which costs him $20 a month (arranged through a company called Moneris Solutions). On top of that, credit card companies charge between 2% and 3% of the total, which means TrimLogic will actually be making 2% to 3% less on the job than if he were paid by check or cash.
"In the last 10 years plastic cards usage has gone from say 10% usage to over 80% usage," writes CRF, a retail store owner. "So people find it very easy and convenient way to pay and you the business are paying for them to use their card."
Some credit card companies charge more than others, CRF adds, with VISA and Mastercard the lowest, and Discover and American Express the highest. In CRF's experience, fees will average about 3% of the invoice.
TrimLogic has two choices: eat the loss, trading a slightly smaller paycheck for the convenience of his customers, or raise his rates to cover the fee.
Even with the fees, however, CRF sees advantages with accepting cards. One is that customers rarely squawk about a credit card charge after the fact. Second, if he's ever robbed of his nightly deposits, credit card charges are safe where checks or cash would be just plain gone.
He values credit card sales over checks. Every month he gets a dozen checks returned, a real hassle.
"Remember, the easier the sale, the more likely the sale," adds Renosteinke. "A person is more likely to get a project done if they have the ability to spread payments out over time. This also makes it much easier to absorb unexpected expenses."
Making it easy, and looking 'real'
Paintguy is one of those still considering whether he'll accept credit cards, and an experience he had this past summer makes a good case for taking them.
He had given a bank manager and his wife a bid to paint their entire house. The woman later called to say they had decided to do a quarter of the work and pick up the rest in the fall.
"I began work and she was around for most of the time being a teacher she had the summer off," he says. "We talked about business and I had told her I was looking at taking credit card payments in the future. She said we would have gone for the entire job if we could do it on credit!"
"Checks can bounce, cash has it's own problems," says Renosteinke, "but you know what taking cards really says? It says to the customer, 'I'm a real business.' If you're dealing with the general public, that's an important message to get out."
"Can't agree with that at all," writes John Svenson, an Ohio remodeler.
"In 35 years I've never been questioned if I was a 'real' business," he writes. "Worker's Comp, Liability Insurance, licenses, professional organizations, tell a customer whether a contractor is a 'real' business or not.
"I do a lot of work for a couple of contractors. One does 3+ mil a year in residential work, the other does mostly commercial work, probably does over 10 mil a year. Neither one accepts credit cards. Nobody questions if they are 'real.'
But read the fine print on the agreement
One difference between a credit card charge and check is that credit card purchases can be challenged after the fact, Woodturner9 points out.
"One huge downside is that the Fair Credit Billing Act gives the cardholder the right to refuse payment of any charge, under the 'special rule for credit card purchases.'  The agreement you sign to accept credit cards usually requires you to agree to accept the bank's determination in disputes. So the risk is that you are giving up your legal recourse to place liens, sue, etc. to collect payment."
Good point, TrimLogic says. "I do indeed recall reading this fine print when I decided to accept credit card payments. It sort of puts us at a disadvantage, being that we can do virtually nothing in the case that a disgruntled client wants their money back somewhere down the road.
"I wonder if in fact we are giving up ALL our rights as far as placing liens goes…that would be a terrible thing and would sway me from giving people the option to pay with credit!"
Can the customer be charged a processing fee?
Dinosaur, who does remodels and a small amount of new construction, has had very few customers ask to pay by credit card — usually when they're from out of town and want to make a quick payment to get a job going.
"In any case, paying me by CC is a loser for the client because I charge them the 3.5% PayPal commission," he writes. "But that's their business; if they insist, I'll do it that way."
Better be careful with that, says Woodturner9: "It's actually illegal to charge a premium for credit cards, under the federal Fair Credit Billing Act. Fines are pretty stiff, as I recall. It's OK to offer a cash discount, though."
"Dunno if that's true up here in Canada," Dinosaur says, "but I am not charging a premium for CC payment. I am simply re-billing to the client the commission a processor charges to my account. No difference the way I look at it than rebilling sales taxes I pay on materials to the client for whom I buy them."
Still, it might be a good idea to check a PayPal agreement carefully.
"Say you remodel someone's kitchen, cost is $20K, paid through PayPal," says Woodturner9. "You pass along a 3% fee and charge the client $20.6K. PayPal then finds out you did this. Typical response for PayPal, based on complaints posted on the web but not my personal experience, is that PayPal closes your account, pulls back the $20.6K payment, and maybe sues you for the contract violation. Even if you go to court, you will likely lose, because you authorized them to do this in your agreement with them."