A Positive Outlook on Credit, with Housing Watching Intently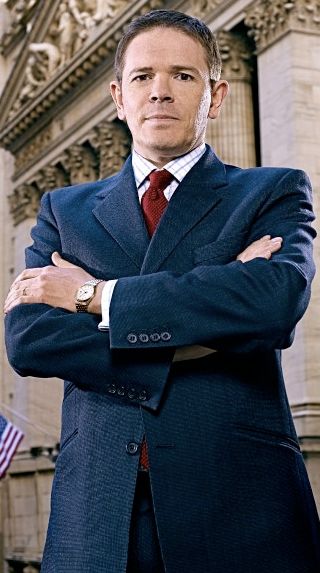 About a month ago, Mad Money host Jim Cramer declared that while he held a relatively positive outlook on home prices, he was no longer tracking housing as a key economic driver.
"I am urging people to recognize that housing is not that important to this economy," he said.
An alternate and somewhat more considered perspective was offered, in less animated fashion, by National Association of Home Builders Chief Economist David Crowe during an October 27 webinar that featured economists and housing specialists.
"In this recovery, housing just isn't doing its part. The gross domestic product isn't either," Crowe said. The webinar economists did predict moderate economic growth overall in 2011 and 2012 – a slight improvement over the slow-growth pattern we've been seeing – and moderate improvement in hiring. And last week, good news on hiring did drift over the transom: Department of Labor figures for October showed that while the unemployment rate remained stalled at 9.6%, nonfarm payrolls rose by 151,000 jobs and private hiring rose by 159,000 jobs – more than double what analysts expected.
Tackling the credit crunch in commercial lending
Along those lines, another encouraging prognostication came along recently, this one from Ian Shepherdson, chief U.S. economist at High Frequency Economics, a research service for institutional investors, based in Valhalla, New York. In her "Fair Game" column for Sunday's New York Times business section, financial editor Gretchen Morgenson cited Shepherdson's observations about the factors propelling the economy on its current trajectory, noting that the U.K.-born economist was, in warnings to investors in 2005, spot on about the prospects of a real estate crash.
His view on the current situation, Morgenson notes, is that the stock of commercial and industrial bank credit, which had been plunging from October 2008 until about June of this year, is now growing (slowly) again. That's a big deal because growth in available credit is key to the recovery of the small-business sector, which in turn is essential for boosting job growth.
"The depression in small businesses explains pretty much everything in the weakness of this cycle," Shepherdson told the Times. "I reckon in the last cycle they accounted for two-thirds of all new job creation. Not only are they big, they are better job-creation engines than big companies, which are more inclined to do their new hiring offshore."
Shepherdson also agreed that, beyond the stock market, the sectors leading this wobbly recovery are in many cases different from those in recoveries past. That economists have been confounded by many aspects of this recession-and-recovery cycle, he added, highlights how atypically difficult it has turned out to be for many people – including homebuilders. But if the commercial and industrial credit portfolio gets to a point where it's growing at the rate of at least 4 billion a week, Shepherdon said, hiring should continue apace and the overall economy will wake up.