Deadline Nears for NGBS Consensus Committee Applications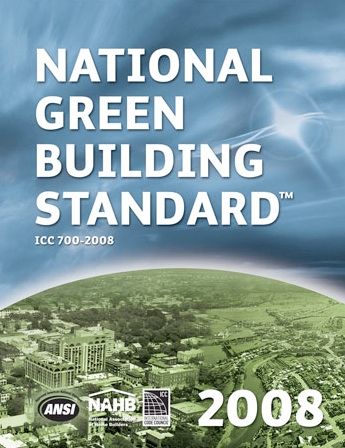 The National Association of Home Builders' ICC 700-2008 National Green Building Standard, a guide for green construction of residential properties, is about to undergo another update with the support of the International Code Council.
NAHB has set up an automated form on its website that enables people interested in participating the update to apply for membership on the 2012 National Green Building Standard Consensus Committee and/or membership in one or more of the seven Task Groups that will support the committee with research, revision recommendations, and other consulting services. Those serving on a Task Group are not required to serve on the Consensus Committee or follow committee organizational and operational procedures, but their work will be limited to providing recommendations and reporting research findings. Each Consensus Committee member will be appointed to one of the Task Groups.
Task Group assignments
Task Group subject categories include administration, points, and owner education (chapters 1, 2, 3, and 10 of the NGBS guide); site and lot development (chapters 4 and 5); resource efficiency and indoor environmental quality (chapters 6 and 9); water efficiency (chapter 8); energy efficiency (chapter 7); multifamily (all chapters); and remodeling (all chapters).
Both individuals and organizations (including product- and user-interest-related groups, and academic, consumer, and regulatory agencies) are eligible to participate on the Consensus Committee and serve in the Task Groups.
NGBS 2008, which was approved by the American National Standards Institute in January 2009, was last updated in March of that year.
The deadline for Consensus Committee applications is January 15; the deadline for Task Group membership is February 8.