Will Double Stud Wall Construction Bring Efficiency at a Modest Cost?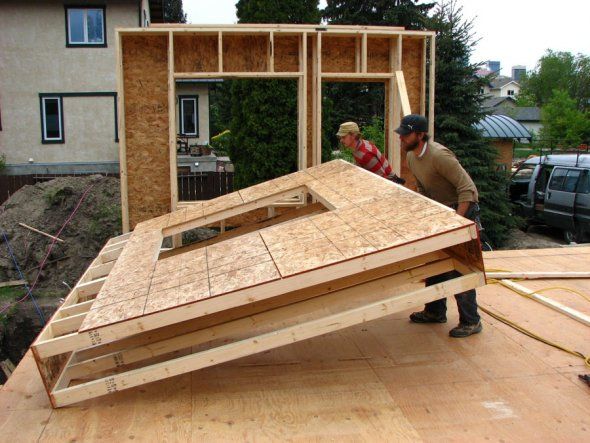 Double-stud exterior walls are easy to build; they use affordable,common materials; and they can hold a lot of insulation

If building on a budget seems a common goal, Karen Bean's situation gets more complicated. She has inherited the foundation on which the house will be built. Designed with more traditional construction in mind, the foundation is in good condition and looks to be well made. But can she adapt a double-wall design to fit it?
Her appeal for ideas is the subject of this week's Q&A Spotlight.
Double-stud walls can be a cost-effective way of achieving energy efficiency, but suggestions soon follow for a modified Larsen Truss wall system. These foot-thick walls, packed with cellulose, offer high R-values and minimize thermal bridging. Plus, cellulose insulation has some advantages over the blown-in fiberglass Bean has been considering.
As to costs, enlisting friends and family is one way of keeping the budget low. But material choices also play a part. Using rough-sawn lumber from a local mill, and finding a source for salvaged insulation, also will help. So will keeping the house simple, and maybe a little smaller.
Read the whole article at Green Building Advisor.
Further resources
Passive House: The next wave in energy efficiency?
Six proven ways to build energy-smart walls
A net-zero energy house for under $180,000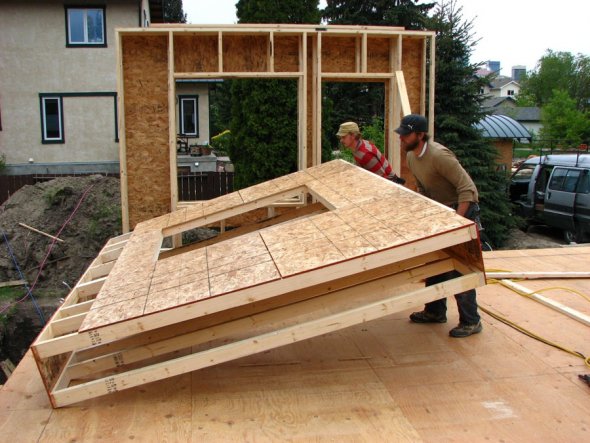 Some builders gang double walls, and then raise them together; others build each half separately. Either way you do it, it's not much different than conventional framing.