Housewrap Cutting Station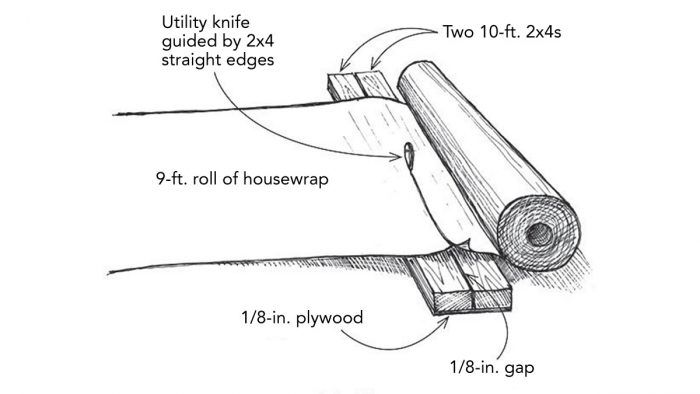 Here is an easy way to get crisp, accurate cuts on 9-ft. rolls of housewrap. As shown in the drawing (right), I use a pair of 10-ft. 2x4s spaced 1/8 in. apart to guide the blade of a utility knife. The 2x4s are held in alignment by a length of 1/8-in. plywood screwed to their bottoms.
To use the guide, hook your tape measure into the cutting groove, and pull enough wrap off the roll to get the measurement. Snug the roll up to the 2x4s to keep the cut square, and cut away.
Keith Wilson, Mountain View , CA
Edited and Illustrated by Charles Miller
From Fine Homebuilding #218