Design
Office Above, Tokonoma Below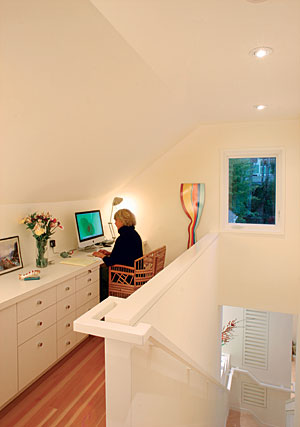 The landing at the top of the stair in this San Francisco row house is flanked by an idiosyncratic wedge-shaped piece of space. Its ceiling ranges from 4 ft. to 7 ft. 4 in., and the floor is about 5 ft. by 10 ft. The client needed a home office, and this turned out to be a perfect place for it. The 18-in.-deep cabinets house the CPU, printer, fax machine, and file folders. The cabinets are uncluttered and are uniform in color to minimize their dominance in a small space. At the base of the stair, a skylight illuminates a display alcove reminiscent of a Japanese tokonoma.
Architect: John McLean, San Francisco
Builders: Peter Beecher, San Francisco; Empire Construction, Pacifica, Calif.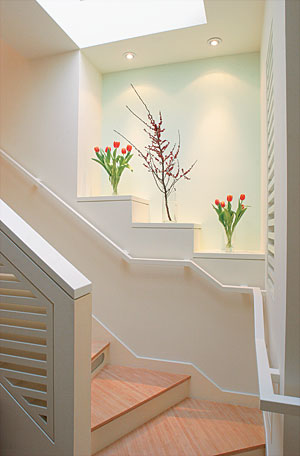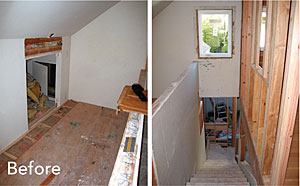 Photos: "before," courtesy of John McLean; "after," Charles Miller