Choosing a Chimney Flue-Top Damper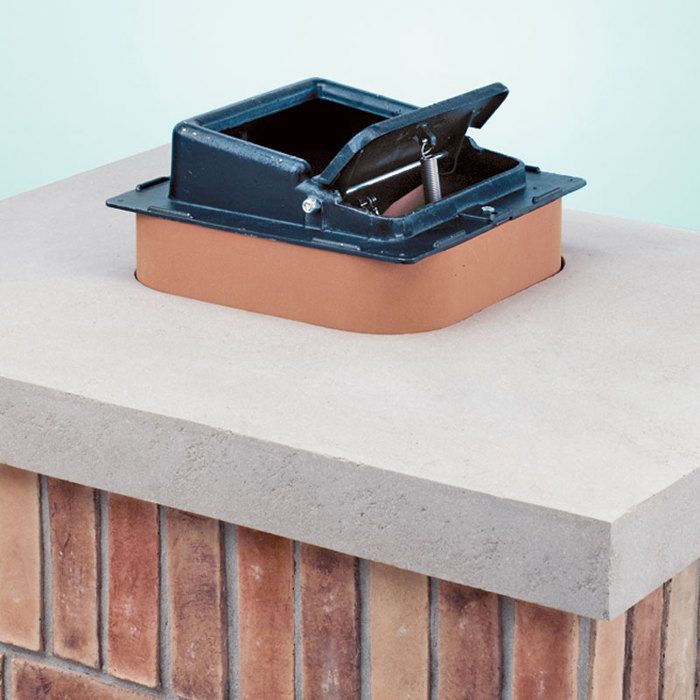 The Lock-Top model shown here has a stainless-steel cap mounted to diagonal spring wire. The cap stays level as it opens and closes.
The other style has a spring-loaded pivoting cast-metal damper hinged to the frame. It's a lower profile and isn't as noticeable from the ground when opened. The frame, cable, and retaining bracket mount the same as with the Lock-Top model.
| | | |
| --- | --- | --- |
| | | |
| Pop-Up Damper (Lock-Top model) | | Hinged Damper |
I've used both styles of damper and have no preference. Both install and operate similarly. Prices for both models run from $150 to $350, depending on flue size. If the cable breaks on either type, the damper automatically opens. Eventually, the stainless-steel cables have to be replaced. Depending on use, this could be a couple of years or decades. I save the cable offcut when the damper is installed; plenty is left to replace cables for the fireplace of a single-story home. You also can buy cable at many hardware or boating supply stores.