How-To
Spray-Painting Screwheads Without the Mess
A no-mess, no-fuss approach to spray-painting screwheads for use with cabinetry, fixtures, and other carpentry projects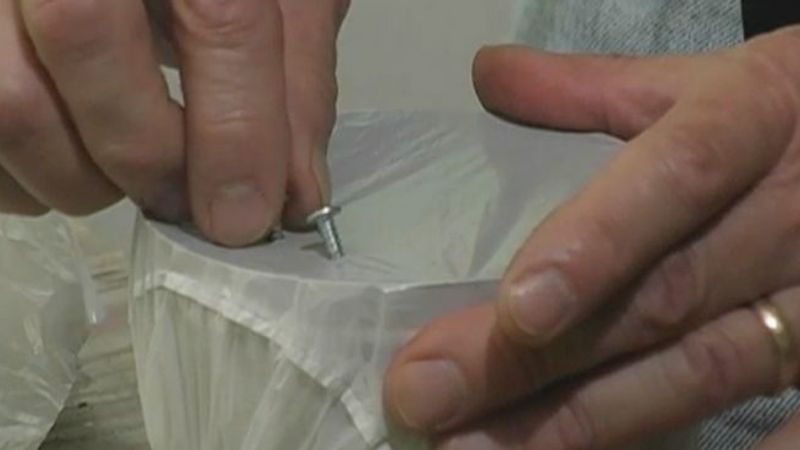 A no-mess, no-fuss approach to spray-painting screwheads for use with cabinetry, fixtures, and other carpentry projects
It looks like we're a little late to the game with this video demonstration of a recent tip published in Fine Homebuilding magazine. But since we shot it, we might as well share.
Emma Kirk, Corvallis, OR  wrote to us with this great tip for painting screwheads:
I wanted to spray a finish on the heads of 50 or so screws, but spraying the screws while they were scattered on a drop cloth was yielding spotty results. I took a look around the shop to see what I could cobble together out of available materials to prop up the screws for painting. The rig I came up with took about a minute to assemble.
As shown in the video, I put a plastic grocery bag over a coffee can, pulled it taut, and ran a strip of tape around it to hold the bag in place. Then I poked the screws through the "drumhead" and sprayed away.
A few weeks after we published the tip in the magazine, we were one-upped by a reader who goes by the screenname Austin669 when he posted a better, better way to spray-paint screwheads in the Readers Quick Tips Blog. Even better, additional readers post comments with even better, better ways!
Thanks for the tips all!