Stack Cutting Lumber
If you need a number of studs or deck boards cut to the same length, this accurate, time saving trick is your solution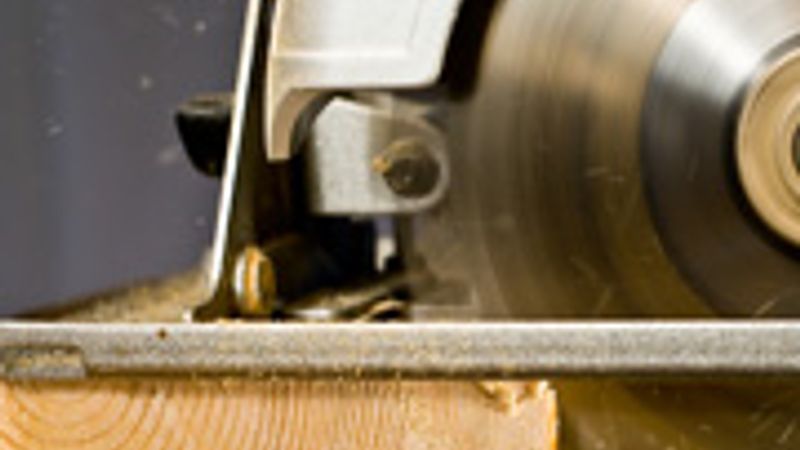 This timeless tip was included in an article by Bay Area builder Jud Peake. In his compilation of jobsite tips that rely on the circular saw, Jud shared a great way to cut a stack of lumber to the same exact length with minimal measuring and only one pull of th tape measure.
He writes: "Before you move anything, consider the stack of lumber as a convenient place to cut many pieces to the same length—say, 30 studs for a low wall. First square up one end of the stack by beating on the ends with a hammer and checking with a square, then cut across the top or along the side at the uneven end. If you cut across the top of the stack, the depth of the blade will exceed the thickness of the wood enough to score a guide for cutting the next layer. Be sure your cut is square."
For more circular saw tricks, read the full article "On-Site Carpentry with a Circular Saw" from Fine Homebuilding #3.