How it Works: Fiberglass-Batt Insulation
While fiberglass batts continue to be a widely used form of insulation, they don't always perform to their rated R-value.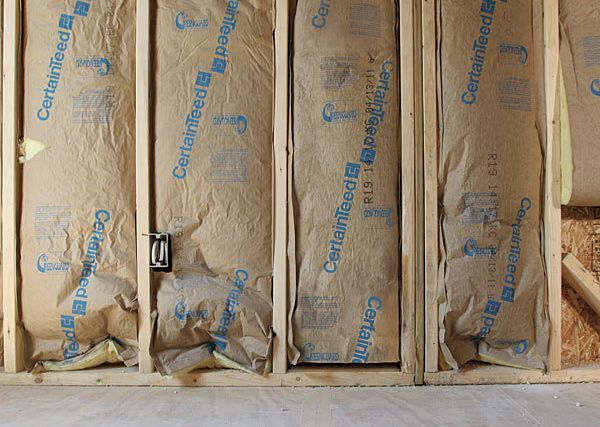 Synopsis: While fiberglass batts continue to be a widely used form of insulation, they don't always perform to their rated R-value. In this "How It Works" department, associate editor Rob Yagid looks at some of the ways you can avoid common mistakes that prevent fiberglass batts from performing well. To get the most out of your fiberglass batts, avoid these installation mistakes: torn vapor retarders, sloppy detailing around utility boxes, compression, gaps between framing and batts, and incorrect fastening. Also be aware that an Oak Ridge National Laboratory study indicated that the real-world performance of fiberglass batts is frequently lower than the labeled R-value.
---
An architect recently described the 2×6, fiberglass-batt-filled walls in his new home as performing at R-19—presumably because he used R-19 batts. The statement is a reminder that lots of builders and architects— even after all the research and testing that has been done—still don't understand the material.
This issue, Nathan Good writes about a home he designed on the Oregon coast. Acknowledging the difficulty of installing fiberglass batts well, he sought alternative insulation methods to maximize performance. So what is wrong with that architect's "R-19" wall? Simply put, it doesn't perform to R-19. Common mistakes compromise its performance, and the way batts perform after installation is vastly different from what you might expect just by reading the label. To determine if fiberglass-batt insulation is right for your next project, you need to understand how it works.
Labeled vs. real-world performance
R-19-labeled batts don't create R-19 walls. Studies at Oak Ridge National Laboratory show how conventionally framed 2×6 walls filled with standard, low-density R-19-labeled fiberglass batts actually perform.
Installation has a significant effect on insulation performance, but so does the very nature of wood-framed structures, something that's often forgotten.
Batts are easy to install incorrectly
The Residential Energy Services Network (RESNET) has created a three grade criteria for assessing the quality of new insulation installed in homes getting a home energy rating. The ideal installation is rated as Grade I, which demands the following:
• Batts must be installed according to the manufacturer's directions.
• Each stud bay must be filled completely with minimal gaps or compression around obstructions. No more than 2% of the insulated area can be compressed, and there can be no areas of missing insulation.
• The insulation must be cut or split so that it fits snugly around electrical wires or plumbing running through the stud bay.
• The insulation must be in full, uniform contact with either the exterior or the interior sheathing. With a putty knife, you can push a batt so that it fits tightly into the back corners of the stud bay, eliminating rounded shoulders.
• The insulation must be installed to full rated thickness, allowing for the 2% compression. If insulation is uniformly compressed, the lower resulting R-value must be taken into account.
• Each insulated stud bay must be enclosed on all six sides, though there are certain exceptions for floors, ceilings, and rim joists.
For more photos and details on fiberglass-batt insulation, click the View PDF button below. 
View PDF