Framing Rough Openings for Prehung Doors
Framers Larry Haun and Scott Grice demonstrate how to set trimmers so that shims are unnecessary.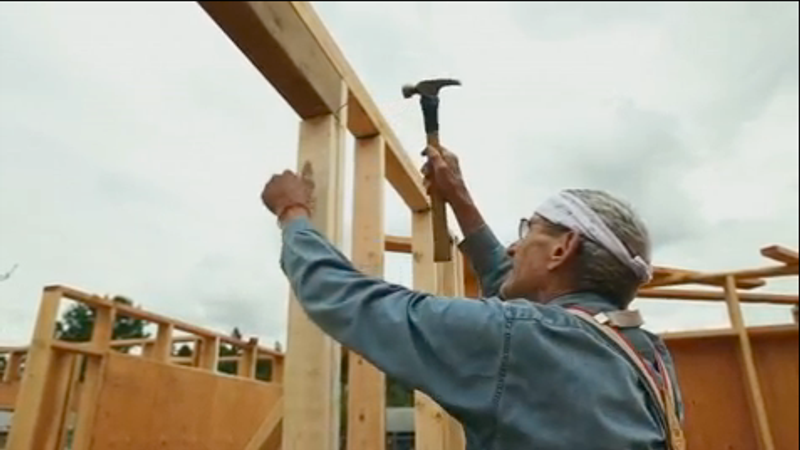 You can set a door without any shims simply by setting your trimmers properly. Take your level, and place it on the trimmer. If level, take 8d nails, and toe-nail it at the bottom of the trimmer. Place nails on both sides. Check that it is level. Using a stool, nail the trimmer at the top.
Knowing that the first trimmer is level, use a spacer for the next. The space is 33-1/2 in. long. It allows you to set a 32-in. door with a 3/4-in. jamb on each side. Cut the trimmers an extra 1/8 in. so that they fit in tight and stay in position. Pull the trimmer over to the spacer, and nail it in place.
Straighten the trimmers with a long level. Pull the trimmer out a little bit if it is uneven using the claw end of a hammer.
Clipping the door will allow it to stay in place before the drywall goes up without having to use shims. Drive an 8d nail into the king stud. Bend it over to the trim, and trap it with another nail bent into the trim.
Cut out the bottom plate using a Sawzall or a flush-cutting saw. The only thing lacking in the opening now is drywall backing. A piece of wood cut to the width of the door opening needs to be nailed at door height for drywall backing. This is how the cripple is eliminated. By placing the piece of wood at door height, the doors have been properly framed. Once the drywall is in, the prehung door can be slipped in.
---
Watch Larry Haun and Scott Grice's previous videos on wall framing:
Other Related Links: