The PV/Solar-Thermal Switch-up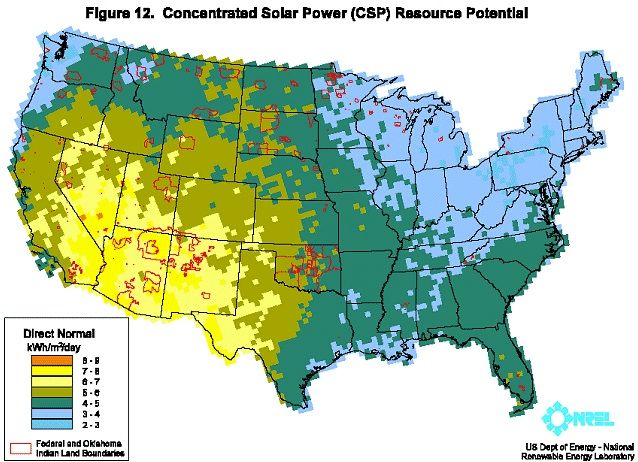 A recent story about market forces at work in the solar-power world underscored the notion that large-scale photovoltaic systems, at least in regions where sun exposure favors their use, are dominating the renewable-energy landscape.
The basic point of the story is that oversupply and declining prices of photovoltaic panels, particularly those imported from China, are making PV systems increasingly attractive not only to consumers and commercial builders, but also to utilities whose solar projects originally were designed for solar-thermal technology. During the past three years, while developers of many large-scale renewable-energy facilities pushed the projects from planning to permitting stages, the cost of PV panels dove to such an extent that many developers dropped solar thermal in favor of PV, notes a San Jose Mercury News story posted on December 8.
"PV is very cheap right now and it's faster to put up," Paula Mints, a solar industry analyst with Navigant Consulting, told the paper, adding that solar thermal takes "about two years to build. With PV there's more instant gratification."
Beyond residential uses, PV's upper hand
As GBA's "Green Basics" guide explains, PV tends to be more cost-effective than solar thermal for space heating homes. For large-scale power generation, solar collectors are used to boil water to power steam-turbine electricity generators. The technology was widely embraced a few years ago, and still will be used for some major projects.
The SJMN story points out that California law requires utilities to generate at least a third of their power from renewable-energy systems by 2020. At the same time, the California Public Utilities Commission is pressuring utilities to pursue that goal in the most cost-effective ways possible so that the cost to ratepayers is minimized. But whether developers are responding to pressure from regulators or the market, it appears that a significant number are switching to PV from solar thermal. Of nine solar thermal utility projects licensed in 2010 by the California Energy Commission, five had announced by early December that they were switching to PV. The CEC licenses solar thermal projects of 50 megawatts or larger, while permitting for utility-scale PV projects is handled by counties.
State officials don't expect the shift to PV will reduce utility rates in the short term, but could keep rates lower than they would have been had all utility-scale projects stayed with solar thermal.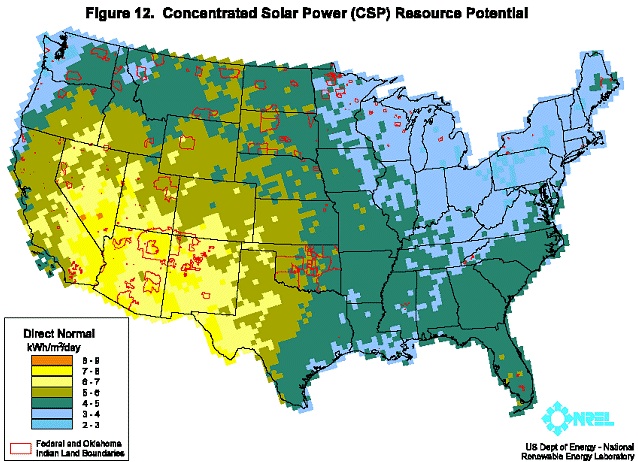 Solar thermal and photovoltaic installations for residential and commercial buildings, and for utility-scale power generation, tend to be most productive and, therefore, cost-effective when installed in the Southwest. Some utility projects still in development have switched to PV as an oversupply of panels caused their prices to drop.