Tools & Materials
Granite too mainstream? Try volcanic rock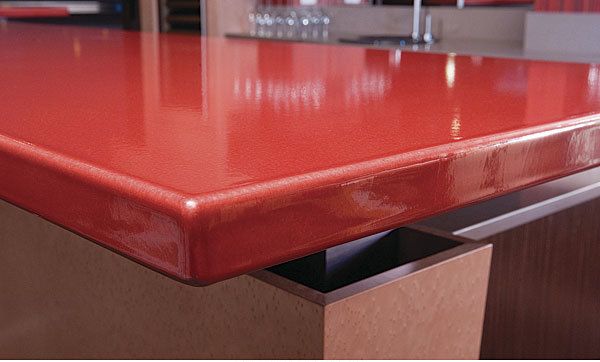 Volcanic Rock Countertops
Manufactured by Pyrolave, USA
(919)788-8953; Pyrolave.com
Cost: about $280 per sq. ft.
Looking for something a little more exotic than honed granite for your new countertops? How about a slab of volcanic rock mined in France, enamel-glazed, and kiln-fired at more than 1800°F? Pyrolave (Pyrolave.com) is available in thicknesses ranging from about 1-1/8-in. to a little over 3-in., and the weight is comparable to granite. The enamel surface is available in 16 colors and is resistant to high heat, acids, and corrosive materials. It doesn't need any sealer or special care, although abrasive cleaners should be avoided. Prices vary, but this is clearly a luxury item. For a plain (no cutout or other special feature) counter 2 ft. wide, plan on about $280 per sq. ft.