Tools & Materials
Buyer's Guide to Cooktops: From Simmer to Sear
How to narrow the field and find one that works for you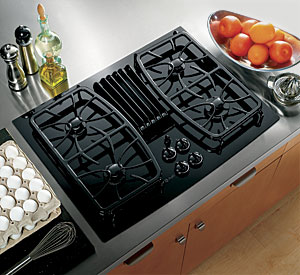 Cooktops have never been as popular as ranges, which combine stove and oven, perhaps because a separate cooktop and wall oven costs at least twice as much as a decent-quality range. Installation is also more costly with two distinct appliances. A separate cooktop offers several advantages, however. Freed of the burners, the oven can be put at a more comfortable height, and the cooktop can be placed anywhere in the kitchen. Installation heights can vary for comfort and can include space below for cabinets or for wheelchair access. Smooth-surface cooktops can integrate almost seamlessly into a countertop. Finally, having separate units allows you to pick cooktop features and oven features independently to match your needs exactly.
Choose the fuel first
Today's market features three types of cooktop: gas burner, radiant electric, and induction. There are many reasons to choose one over another, but the detail that has the greatest impact on your cooking experience is heat response. You'll want to consider how finely you can tune the heat, how quickly the burners transfer heat to cookware, whether burners can cool rapidly and then return swiftly to high heat, and what the maximum and minimum heat-output settings are.
No rule of thumb will guide you to a particular type of cookware or pot size with burner or element output. Generally speaking, higher-Btu burners heat a pot quicker. As important as heat output, though, is the physical size of the heating elements. For example, a 19,000-Btu gas burner is great for bringing a 12-in.-dia., 16-qt. stockpot to boil, but if the largest pot you use is 7 in. or 8 in. dia., the flame pattern at the highest setting could be wider than the pot. Finally, look for burners or elements that accommodate specialty pots and pans you use frequently.
---
Learn more: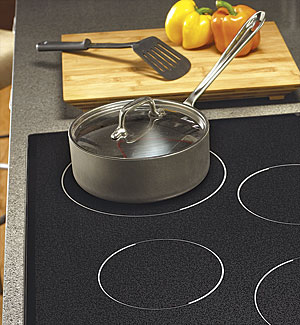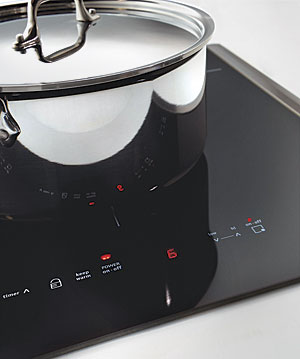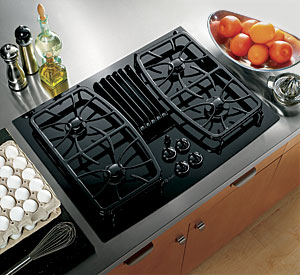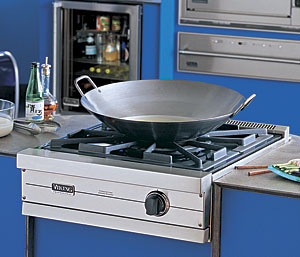 Next, pick the features
Once you've decided among gas, radiant, or induction, turn your attention to convenience features and appearance. The choices include timers and safety features. Some electric models even offer programs similar to those on a microwave.
Regardless of cooktop type, you should weigh two issues common to all cooktops. First, how easy is it to clean? Cleaning issues vary by cooking surface, so they're covered in the in-depth category discussions. Second, what type of controls and location do you prefer? Some cooktops mount controls vertically on the front. While this location frees space on the cooktop surface, it eats up more undercabinet space and positions knobs where they can be bumped while you work in the kitchen or where they can tempt children. Controls also can be mounted horizontally on one side of the burners or along the front edge. While twist knobs are de rigueur for gas burners, more expensive electric cooktops offer electronic touch controls that don't interrupt the smooth glass surface and typically have lockout features.