Design
Project Gallery: Break Out of the Indoors!
Pergola Fence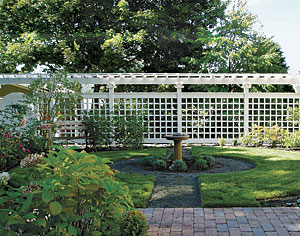 A pergola fence forms an elegant backdrop to architect David Edrington's formal yet peaceful backyard retreat. With its brick walkway, bubbling fountain, green grass, and lush plantings, this fabulous garden is a welcome escape after a busy day.
Design and construction: David Edrington, Eugene, Ore., edarchitect.qwestoffice.net
Backyard Getaway
Homeowner Bob Minion outfitted his backyard getaway with a Rumford fireplace that has a gas log starter. The fireplace is set on a sitting wall with a 3-in.-thick cast-concrete top. The cast chimney top matches the molded edge of the wall. Minion says the fireplace "throws off an incredible amount of heat" and is the perfect spot for unwinding on a cool evening.
Design and construction: Bob Minion, Darien, Conn.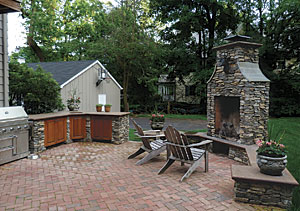 Urban Garden Shed
The interior of Andrew Peake's urban garden shed serves as storage for tools, while the exterior forms a backdrop for alfresco dining. A removable shelf attaches to the top of the shed's lower doors for serving. A decorative screen can be pulled down from the top of the door frame to hide the shed's contents.
Design and construction: Andrew Peake, Leslieville, Ont.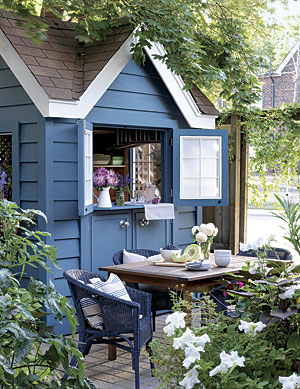 Previous Winners
For more inspiration, here are some of the winners of our two previous Break Out of the Indoors contests.