Good Communication with Homeowners is Crucial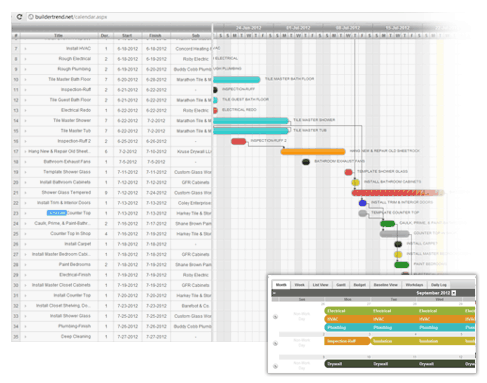 The most basic element in good customer service is also the number-one customer complaint. How do you handle communication?
Last week, a colleague sent me an email with a question about construction-company communication with homeowners.
She asked, "How often do you think homeowners need updates on what's going on with their house? Do you think a call, an email, or just leaving it up to them to check the schedule on BuilderTrend is best? Who should do the communication (owner, project manager, office)?"
It's an excellent question, and I'd like your help to answer it. My first response went something like this:
I find that homeowners are very focused on their project; it's exciting, risky, and a big deal. I communicate weekly. Not only does this frequency seem sufficient to keep them feeling informed and cared about, but it eases the burden of fielding calls from the homeowners on a daily basis. I set a time each week to talk, and I ask them to reserve all but emergencies for this appointment. It's not a bad idea to have two people on the call: the job-site superintendent and the project manager.
Allowing homeowners to check the schedule online, such as you suggest with BuilderTrend, works great if you maintain it. I find that getting my field guys to update it regularly is like trying to get my kids to pick up dishes. But if customers can review progress online and leave comments, and if you (or another articulate person who writes in full sentences) respond to them, this works very well. If it's a big enough company that the owner does not manage the day-to-day on the job, then the owner should come into the conversation at least once a month. It's like the chef checking on the tables every once in a while. People really appreciate it.
BuilderTrend provides a cloud-based, integrated job-site tracking system. If you have a tech-savvy crew (including subs) that updates the system regularly, it works very well. Everyone on the job is alerted to changes in schedule and to specifications, including the homeowner. But like anything technological, if you don't keep up with it, the online and job-site realities can diverge and collide, causing ridiculous problems unknown before the computer age, such as the painter getting a text about showing up before you're even finished framing. I found it impossible to get a full complement of superintendents, subs, and material suppliers to update their part of the project daily and then to read a flood of emails and text alerts.
On the other hand, most homeowners have joined the digital age. They pay bills online, communicate with colleagues and friends, and keep up with social media. To keep these two groups (homeowners and homebuilders) aligned and to avoid silly mistakes, I have found the old-fashioned phone and the job-site chat work best, especially when scheduled weekly.
And you?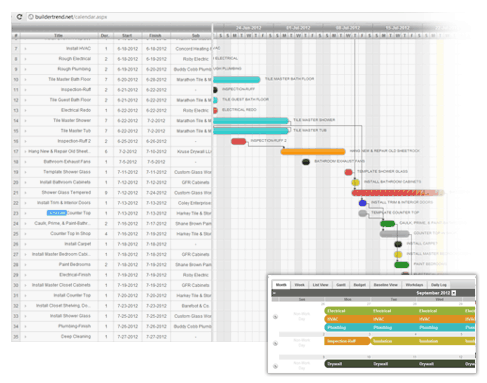 Collaboration software such as BuilderTrend can help keep your schedule, client selections, and change orders on track--if you update regularly.