Tools & Materials
A Better Bath Plan
Splitting this bath into two zones made it functional and comfortable.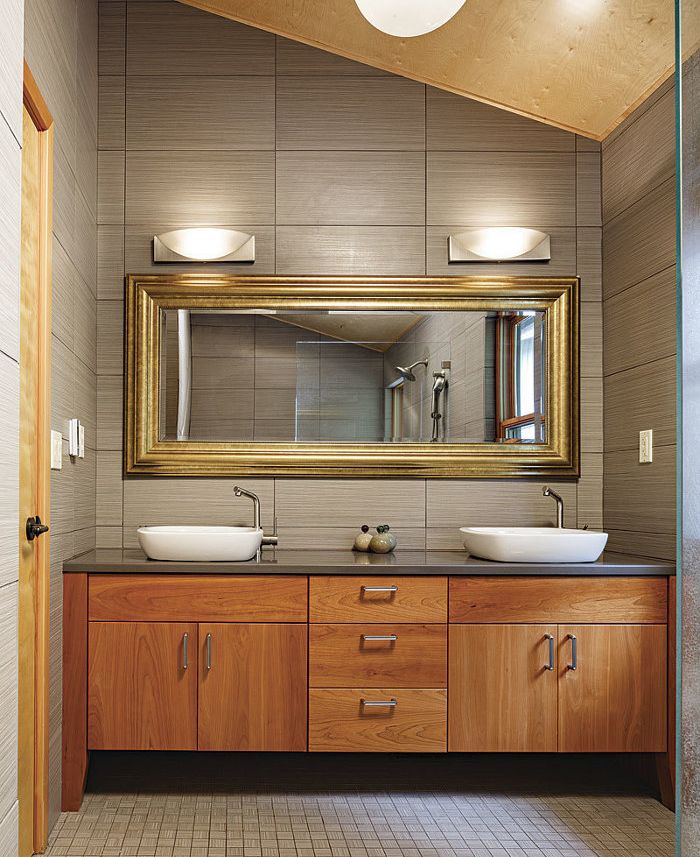 Synopsis: Architect Richard Shugar's firm, 2fORM Architecture, built a compact three-bedroom house in Corvallis, Ore., for a young family. In this short article, Shugar highlights the design of the master bathroom.
The Snow Creek Residence in Corvallis, Ore., is a compact three-bedroom house my firm designed to accommodate a young, active family with a limited budget. Located on a steep, secluded slope, the house was designed and detailed to celebrate the style of the Pacific Northwest. The master bathroom expresses an aesthetic similar to the main living spaces in that the owners wanted the small bath to have an open, calm, modern atmosphere.
Separate, yet connected
The owners had two requests when it came to their master bathroom, one potentially in conflict with the other. They wanted the bathroom to be designed as one large, singular space, but they also wanted it to have a distinct tub/shower area.
To satisfy the first request, we chose to extend large-format tiles around each wall of the bathroom. This gesture creates a visually clean, tranquil space and ultimately unifies the bath. We also clad the entire sloping ceiling in birch plywood, which serves a similar role. To define the tub/shower area, we opted not to build a wall, but instead installed a glass partition. The glass permits long sightlines throughout the spaces and allows the two distinct areas of the bath to feel like one common space. The result is a calm, simple bathroom that is elegant in detail and efficient in plan.
For more photos, drawings, and details, click the View PDF button below:
View PDF