How-To
Introduction: How to Build a Simple but Sturdy Tool Shed
Build a classic shed with digital plans, a series of videos, and trade secrets and time savers from the pros.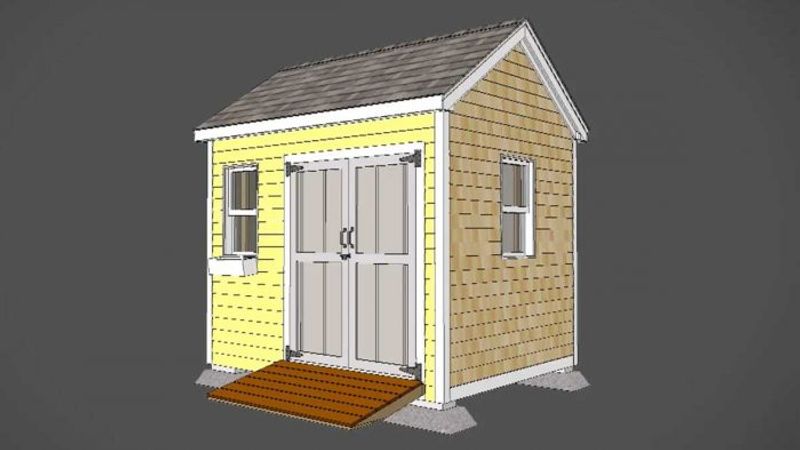 In this Fine Homebuilding video series, veteran contractor Rick Arnold and his helper construct a sturdy, attractive backyard tool shed. You'll see firsthand what's involved in locating and leveling the foundation, framing the structure, installing doors and windows, installing siding efficiently, and even landscaping effectively.
In addition to video, you'll also find complete 3-D plans with Rick's notes on construction as well as Rick's Fine Homebuilding article on shed building, a design gallery of great ideas for detailing a shed, and excerpts from The Taunton Press's best-selling book (or ebook) Building Sheds by Joeseph Truini. We're also including a collection of how-to articles covering many of the crucial processes involved in building a shed. Written by the best builders in the country, our articles explain in easy-to-understand terms the best practices used by builders across the country. Keep in mind that building codes governing shed construction vary from region to region. Always consult local regulations before starting work. And good luck on your project! Upload photos of your project to our readers gallery when you're done!
Building Sheds by Joseph Truini is available through the Taunton Store.
Download the Digital Project Plans

Online members can download the digital project plans with complete construction details as a PDF or a SketchUp file you can customize.Shed Plans PDF

Inspiration

Browse photos of sheds in our reader gallery for inspiration or upload photos of your own shed project.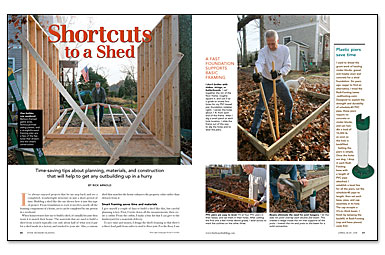 Don't miss Rick Arnold's article Shortcuts to a Shed from Fine Homebuilding #194.
View PDF