Pressure-Treated Wood Preservative Tip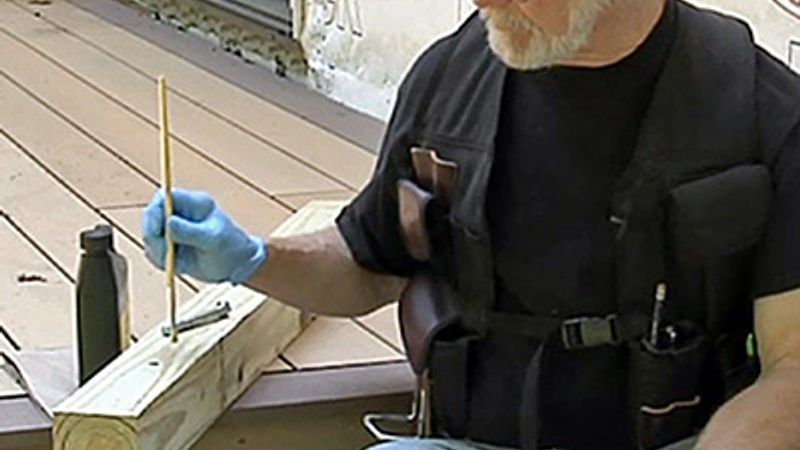 If you've drilled some pressure-treated lumber for a bolt, you need to protect the inside of that bolt hole with some wood preservative. You could use a small paint brush, but there's a better way.
Note: The southern yellow pine used for pressure-treated wood on the East Coast allows chemicals to reach the center of a board, so treating holes and cuts with additional preservative isn't essential. But in other parts of the country – particularly the Northwest – where PT lumber is commonly made from hem-fir, a preservative such as Copper Green is recommended because the PT chemicals don't always penetrate the full depth of a typical board. If it's common to treat PT lumber after cutting or drilling in your region, you should find a similar preservative in most local building-supply stores; if not, you probably won't see it locally.
_________________________________________________

Attention all tipsters!
We're looking for any smart idea that would make a great There's a Better Way Video or that could be featured in the Tips & Techniques department in Fine Homebuildingmagazine.
We pay for any tips that get published
You can post tips in our submit a tip blog, or just email them to Fine Homebuilding care of Chuck Miller. Thanks!
Plus, browse 30 years of great ideas in our Reader Tips department.