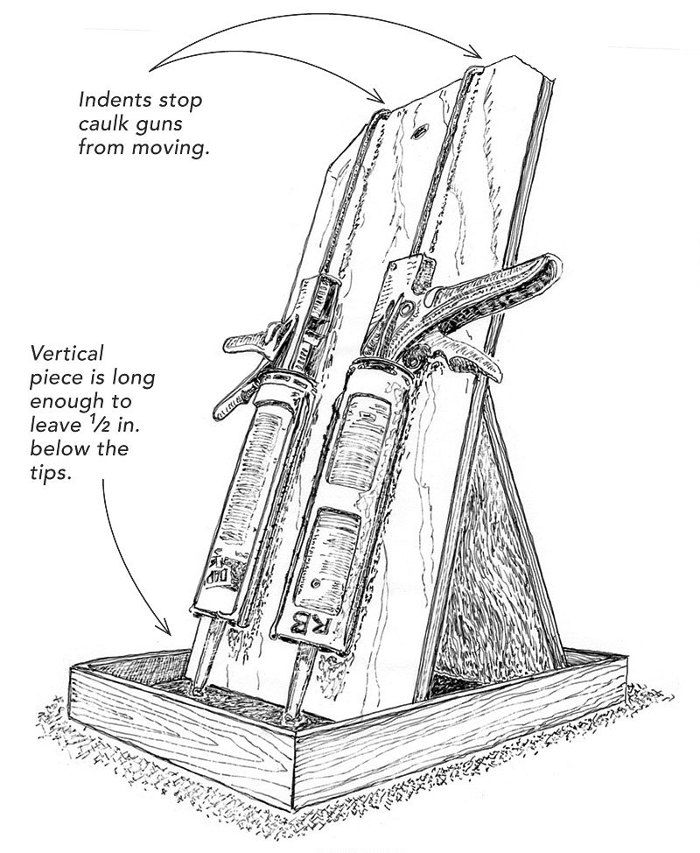 After years of perching my caulk guns on whatever surface was there, I finally got serious about storing them. As pictured below, the device I came up with holds two caulk guns, but you can use the basic design to make one suited for your situation.
All the parts of this station are 3/4 in. thick. The primary piece and its brace are set at about 75°. The primary piece has to be about 1/2 in. longer than a fully extended caulk gun, plus the depth of the indent that allows it to hang without moving from side to side.
I sometimes think about details to add, such as small pads for feet or a removable plastic tray for easy cleaning. But it works fine as it is.
Robert Billard, Duxbury, MA
Edited and Illustrated by Charles Miller
From Fine Homebuilding #244