Painting Reverse Board-and-Batten Siding
A device that makes painting the grooves of reverse board-and-batten siding less tricky.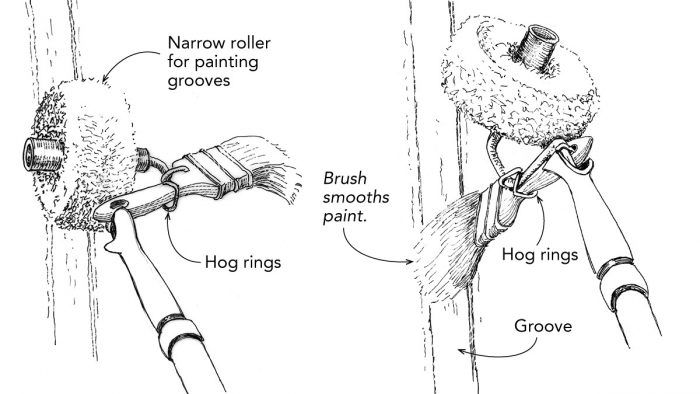 The flats on reverse board-and-batten siding are easy to roll; the problem is the grooves. To avoid climbing a ladder just to brush the grooves, I came up with this simple device. I've used it for several years now from the ground floor to the second story. I use the roller to get the paint or stain into the groove, then follow with the brush to finish it off.
As shown in the drawings, I used hog rings to tie the paintbrush to the roller frame, drilling holes as necessary for them to key into. Lacking these, I could have used wire or even duct tape to make the two-part assembly.
Don Mathis, Macomb, IL
Edited and Illustrated by Charles Miller
From Fine Homebuilding #248