How to Become a Carpenter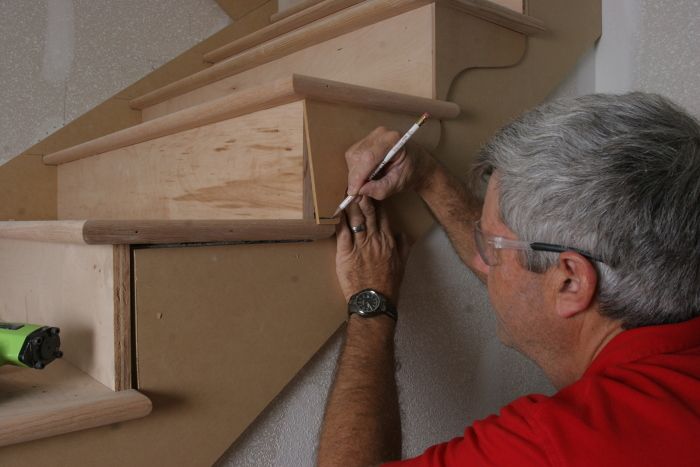 A question occasionally asked of the magazine is, "How do I become a carpenter?" I can answer this because I've done it, and I know a lot of other people who have as well. And this is a great time to become a carpenter. The economy seems to be rebounding, with the Bureau of Labor Statistics predicting a 24% increase in the demand for carpenters between now and 2022, and the contractors I know moaning that they can't find good help.
Unlike many careers, there is no one, obvious path for someone starting from scratch. The more knowledge you can bring to the table, the better. Having gone to trade school can be a big leg up, but most residential carpenters learn the job by starting out as a laborer or carpenter's helper for a small builder. Knowledge aside, in my own experience and through conversations I've had with contractors, the single most important attribute for an entry-level carpenter is attitude. Skills can be learned. A bad attitude is a permanent flaw. Attitude can overcome inexperience. Attitude can overcome prejudices.  
Here's advice I wish I'd gotten 35 years ago when I was first looking to become a carpenter. While want ads in the newspaper and on Craigslist can lead to work, the kind of employer they help you find is random. Hire on with the wrong company, and you can waste a lot of time learning little, or worse, learning bad methods that you don't have the experience to vet. Be selective. Many of the better construction companies don't advertise for help, doing their hiring through word of mouth. If you have any contacts in the trades, use them if only to inquire about who might be good to work for. Look at the construction companies in your area and figure out which ones do work that interests you, and where you think you might fit in. A company's website may provide insight.
Call the companies that seem likely, speak to the boss, and try to set up an appointment to meet him or her in person. It can take hutzpah to get your foot in the door, but showing drive and initiative also makes a good first impression. Show up on time, dressed neatly but appropriately for the job, with a fresh haircut and your phone turned off. Let me repeat that – with your phone turned off. Offer your hand, and be polite. Be honest about your skills. Say that you are willing to work in the heat and the cold, in the rain and the snow, that you don't mind sweeping up or schlepping lumber, and that you sincerely want an opportunity to learn the trade. At the end of the interview, say thank you and shake hands again. If you felt good about the company, even if they aren't hiring right now, follow up with a phone call or email (properly punctuated and capitalized) in a couple of days. People with polite, professional, attitudes stand out, as much as I hate to say this, especially in construction.
When you get that job, show up on time, neatly dressed, with your tools, and with your lunch so you don't have to leave the site midday. Turn your phone off, bust your keester, don't whine, and soak up every bit of knowledge you can. And, as I have for 30 years, read Fine Homebuilding. When you've learned all you can from that job, don't hesitate to move on to a more challenging employer, but without burning bridges if that's possible. That's most of what it takes.