SawStop Portable Job-Site Tablesaw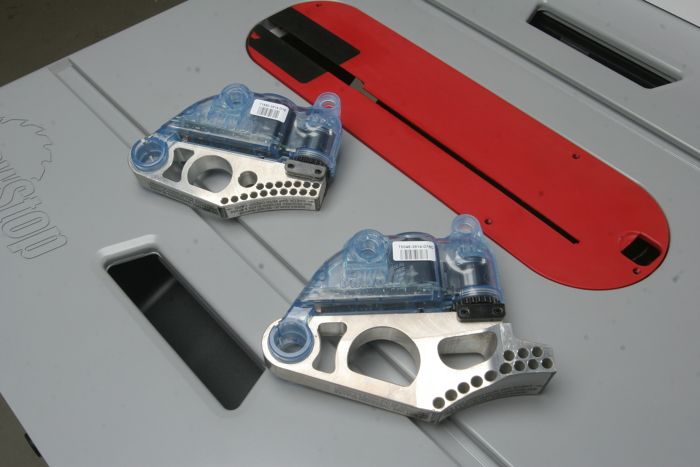 The new SawStop Jobsite Saw was delivered to the Fine Homebuilding shop last week. This morning I laid my hands on it for the first time. As with the three other SawStop models I've used, the quality and intelligent design are readily apparent. The saw rides on a tube-framed cart/stand that can be set up for cutting or folded for transport in seconds. Thoughtful details include a height-adjustment knob that goes through its full range of motion with a single turn, an expanding table for rips up to 25-1/2 in. wide, and a clever storage box for accessories under the saw table. 
My anticipation for the new saw is easily explained by statistics from the Consumer Product Safety Commission (CPSC). The CPSC says that 67,000 people are injured every year using tablesaws, resulting in 33,000 emergency-room visits, 4000 amputations, and $2.3 billion spent on medical bills, lost wages, and pain and suffering. This makes tablesaws the most dangerous consumer product on the market. Although I have all my digits, I attribute that more to good luck than any special awareness on my part. I know many carpenters and hobbyists who are missing fingers. These are smart, conscientious guys who had a momentary lapse in judgment or a distraction. 
In 2002, SawStop demonstrated its first flesh-sensing tablesaw to prevent injuries. The cabinet and contractor SawStop saws have been universally lauded by cabinetmakers and hobbyists as high-quality and reliable. Unfortunately, these saws are larger and heavier than the tablesaws normally found on job sites. For almost a decade, the company has promised a portable job-site tablesaw to compete with small saws such as the Ryobi model that injured Carlos Osorio in a well-publicized 2010 court case. The saw is finally here, so I thought you'd want a sneak peek. We'll run the saw through a series of tests and subject it to the full rigors of the job site over the next few months. Stay tuned for the full report.