Skilsaw Sawsquatch 10 1/4 in. Worm Drive Saw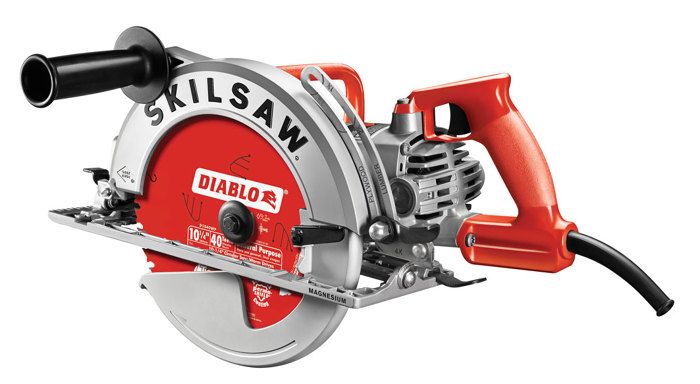 Making big cuts? Skilsaw's new Sawsquatch (SPT70WM-22) worm drive saw features a 10 1/4 in. blade, so it can handle a 4×4, for example, with one cut. It's powered by Skilsaw's 15-amp Dual-Field motor that Skilsaw states is built specifically for saws and designed for cooler operation. Like other Skilsaw offerings, to help save weight, the saw's housing is made out of magnesium, and for increased power, worm drive gearing is employed. The Sawsquatch isn't a lightweight. According to Skilsaw, the Sawsquatch weighs in at 16.45 lb. with a 24.9 in. length and a height of 12 1/4 in. A 40-tooth Diablo carbide blade is included.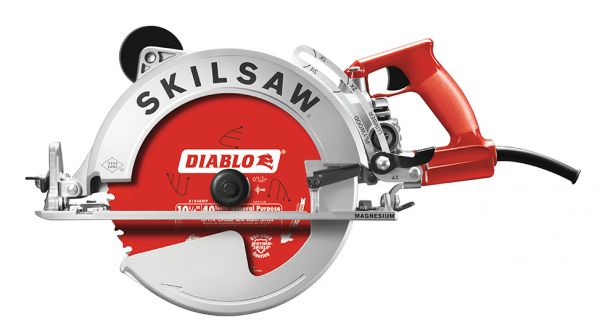 There's little doubt you're familiar with Skilsaw, which was founded in 1924 and is owned by the Robert Bosch Tool Corporation. The Skilsaw brand is geared towards professionals, while the Skil name is aimed at the do-it-yourself market.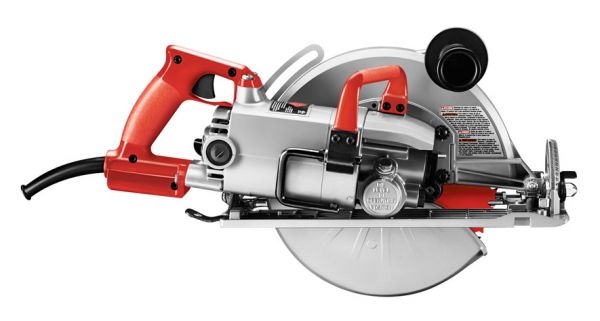 The SPT70WM-72 version of the Sawsquatch features a twist lock plug for those who use a twist lock setup to prevent unplugging the tool as it's pulled across the work area.