Best Traditional Home 2015: A Colonial Resurrection
A Revolutionary War–era stone farmhouse is restored with a preservationist's attention to detail.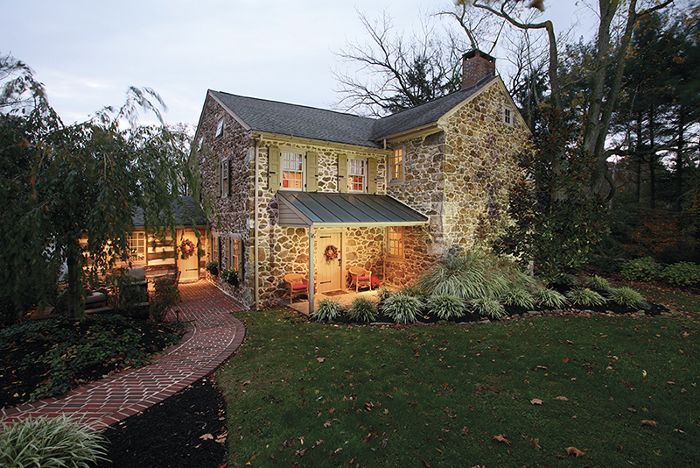 Fine Homebuilding's best traditional home of 2015 is a stone farmhouse built in 1776 and carefully restored by architect Jeffrey Dolan to adapt to the needs of a modern family without losing its centuries-old charm. By stripping away layers of inappropriate remodeling, the architect and a team of craftsmen involved in the project were able to discover and eventually re-create the home's interior and exterior with historically accurate details gleaned from the local vernacular and carefully researched archival information. Restored architectural details-including woodwork, doors, forged iron hardware, and plaster walls-became opportunities to highlight hallmarks of the home's Georgian colonial style. Most striking was the restoration of the home's fieldstone exterior, which had been encased in stucco in the 20th century. With its walls fully cleaned and repointed with traditional limestone mortar, the home's original character once again shows through. Watch the video to get more insight on this home here.
| | |
| --- | --- |
| | |
View PDF